Standing Room at Fenway for Game Six Starts at $736
By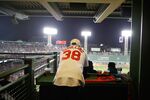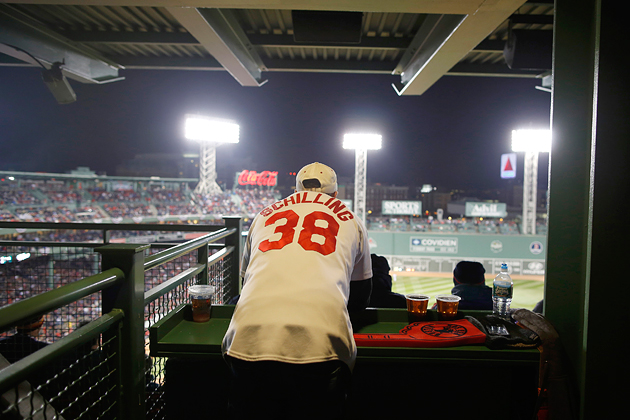 The St. Louis Cardinals managed to dominate the St. Louis Rams in Monday's contest for the city's attention during the first local overlap between the World Series and Monday Night Football since 1986. But the evening did not go well for either home team. The Rams, playing in front of a sparse crowd, were turned back at the goal line in the final seconds of their loss against the Seattle Seahawks. And the Cardinals suffered a 3-1 loss to the Boston Red Sox in Game Five of the World Series.
The center of the baseball universe now shifts back to Fenway Park in Boston, where the Red Sox have two chances to close out the World Series in front of a home crowd. If that happens, it will be the first time since 1918, when first baseman Stuffy McInnis cradled the last out of a 2-1 victory over the Chicago Cubs in his glove. The Red Sox's last two World Series victories, in 2004 and 2007, ended on the road in St. Louis and Colorado, respectively. This has created what economists like to call pent-up demand.
The lowest asking price for a ticket to see tonight's Game Six is $736, according to ticket search engine SeatGeek. And that's for standing room. The average price for Monday night's game in St. Louis, by way of comparison, wound up at $614. For the potentially decisive game in Boston, the average selling price on Tuesday stood at $1,024—and some fans paid as much as $12,000 per ticket for box seats.
And if the series goes to a seventh game? Over the past 36 hours, those seats in Fenway are selling for an average of $1,296.
Update, 9:30 a.m.: That $736 ticket now looks like a bargain. As of this morning, the cheapest available ticket for Game 6 was listed at $983. So far today, the average resale price is $1,547.
Before it's here, it's on the Bloomberg Terminal.
LEARN MORE