Getting the Most Out of College Fairs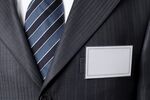 This tip on improving your SAT score was provided by Vivian Kerr at Veritas Prep.
College fairs are a great place to connect with alumni, admissions experts, and fellow students and a quick way to move beyond the "website tour" and start getting a real sense of the schools on your application list. Most fairs take place weeknights at high schools, but fairs are also organized at community centers, conference centers, or on the college campuses themselves. Here are some ideas on how to get the most out of them.
Do your research. Make sure you look at the websites of all the schools attending a specific fair and write down at least five questions for each school. If you're interested in a specific academic program, see if you can look online for a fair with a representative who graduated from that program.
Don't be afraid to speak up. College fairs can feel a bit like a zoo, with so many potential students running around and a pile of pamphlets being handed to you from every side. Know who you really want to talk to and don't be afraid to head straight for the booth of your No. 1 school. You may have to be patient, as the most popular schools will likely have busier booths. Wait around for a good moment to introduce yourself—and remember, the schools are there to answer your questions.
Ask for a business card. Follow up with your contacts two or three days later. E-mail is best—say how much you enjoyed meeting them and try to ask one or two additional questions. This is also the time to ask for any referrals, such as the contact information for a certain professor you are really interested in.
Dress (somewhat) professionally. While a college fair isn't a job interview, you are there to make a contact, so present yourself in the best possible light. Torn jeans and flip-flops might not be the first impression you want to make on a representative from Harvard. You may want to bring copies of your transcript, résumé, test scores, and other relevant information if you have questions, although it's not necessary.
Take notes and bring a bag. Jot down your impressions after meeting each person so you can keep track of what you've learned. Take any brochures that look even remotely interesting to you. You can always trash them later.
Leave time for seminars and browsing. Some college fairs offer free seminars or info sessions on such topics as admissions counseling, financial aid, and alumni. Make sure to give yourself enough time to wander and explore other booths and attend the seminars. So much about applying to college is finding the "right fit"—you may find out about a school you never heard of and fall in love with it.
In the past several years, a number of "virtual" college fairs have popped up online, and you may want to explore these as well. While nothing beats a face-to-face conversation, the chance to live-chat with an alumnus or admissions counselor shouldn't be overlooked.
Plan on taking the SAT soon? Sign up for a trial of Veritas Prep SAT 2400 on Demand.