CBS Moves Its News Programming Into the Digital Future
By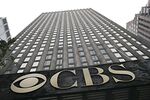 In the battle for viewers, CBS is moving into round-the-clock mode with a streaming digital product that makes the network's news into something more like an app.
The idea would be to emulate the type of news packaging that ESPN does for sports and have CBS News's content delivered on mobile phones and streaming devices such as Apple TV, Roku, Microsoft's Xbox, and Sony's Playstation game consoles. No partnership deals have been reached yet, and the service would not be launched for several months, says a person familiar with the project.
Typically, news organizations such as CNN, Fox News, and Bloomberg (the owner of Businessweek) offer discreet news videos on their websites and mobile apps. Most established news networks stop well short of packaging and streaming content, let alone continually updating digital news packages.
In the current digital marketplace, CBS executives see no similar product to what they're planning and consider the future growth of viewers on such digital platforms to be promising. "There are all kinds of exciting opportunities offered by new platforms, and we intend to keep pursuing them," a CBS spokesman said Wednesday. "We are currently talking to a number of partners along these lines."
Several CBS News shows such as 60 Minutes and CBS This Morning have iPad and mobile apps, but the scope of the proposed project would be far broader and could potentially give the network greater engagement with news consumers. The project was first reported by BuzzFeed.
Before it's here, it's on the Bloomberg Terminal.
LEARN MORE