Merrily, Merrily, Merrily, Merrily, God That Water's Cold
by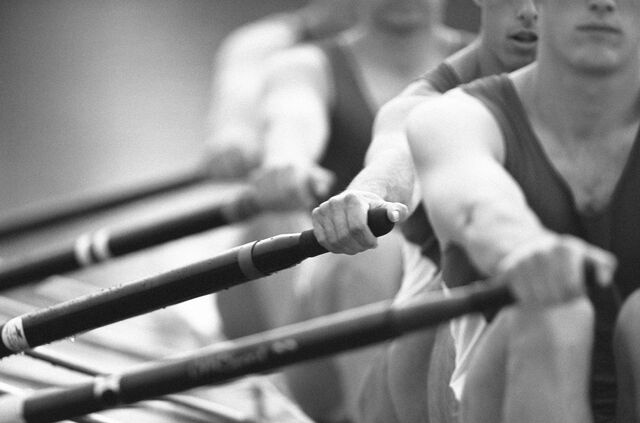 As temperatures drop, outdoor sports are freezing up, and you'd think rowing clubs would be the first to throw in the towel. But New Yorkers insist on slipping into spandex, hopping into centimeter-thick plastic boats barely wider than their behind and setting off into the chop at 5 a.m. Even more confounding, they plan to do so well into November, while the rest of us wear chunky sweaters and drink tea and peer out of frost-covered windows.
The Row New York program, based at the Peter Jay Sharp boathouse on Harlem River Drive, has adult recreational programs that extend to the second week in November and junior recreational programs that go through the third week of the month. After that they move inside for winter programming.
Piermont Rowing Club , 15 miles north of Manhattan in Piermont, has its final day scheduled for November 23. River Rowing Association , based in Nyack, has rowing events set through December 21. New York Rowing programs have engagements at least through the end of October.
The landlubber? Harlem River Community Rowing is folding up its uni-suits and outdoor ambitions until late April.
"We're a bunch of adults who do this for fun," says Jessie Mathisen, a board member. "We're not into the chest-beating 'Oh my god, there's ice on the boat' attitude. We're the equivalent of an after-work softball league, except with rowing."
Loot can sympathize. There is a time and place for spandex. November is not that time. The river is not that place.
James Tarmy reports on arts and culture for Bloomberg Muse, the arts and leisure section of Bloomberg News.

Before it's here, it's on the Bloomberg Terminal.
LEARN MORE