Chevy Gets Spooked by Boston's Strong Backlash to Pickup Slogan
by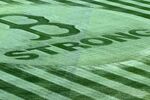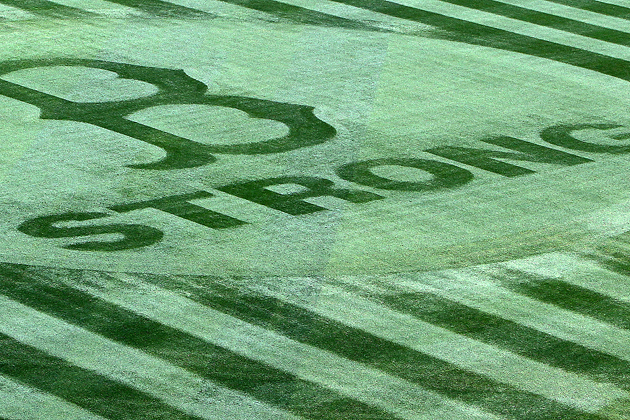 Advertisers may finally be wising up to the idea that terrorism tie-ins don't work all that well. Chevy cancelled a plan to have fans hold up signs spelling out the words "Silverado Strong" at Busch Stadium during Monday night's World Series game because, well, it seemed a bit tasteless to try selling pickup trucks with a slogan that recalled the "Boston Strong" rallying cry made popular in the aftermath of the marathon bombing.
Chevy and Major League Baseball got wind of the backlash to come when people complained about pictures of the rehearsal that had been posted online. "We realized there was the possibility that we may offend some of the very fans we were trying to honor, for that reason Chevrolet and MLB decided to cancel the promotion," according to a statement from Chevy spokesman Michael Albano that was featured in Boston Magazine.
The commercial use of "Boston Strong" had already begun to grate on some people even before this week. Judging from the continued reliance on Sept. 11, 2001, imagery in advertising more than a decade later, marathon references could be popping up in ads for years to come. The wider Silverado Strong campaign seems set to continue, meanwhile, in an apparent testament to the irresistible desire to hawk products with references to tragedy.
Chevy, at least, managed to cut off its in-stadium promotion earlier than others who made comparable mistakes in the past. Just this year, for instance, Marriott offered free muffins and coffee for 30 minutes roughly corresponding with the actual time of the 9/11 attacks, AT&T ran into trouble for a 9/11-related tweet, and a golf course that offered a special pricing for nine holes of golf for $9.11 realized the promotion wasn't a good idea. The Onion poked fun at the trend, with a fake Subway ad showing a man flying towards two hoagies with his mouth open; many people didn't find the satire funny either, including Subway itself:
In past years, Starbucks was compelled to retract an advertisement that some people thought bore a vague resemblance to the attack. An antismoking ad fashioned two cigarettes suggesting burning towers to point out that smoking killed more people than terrorism.
The French magazine Courier International, working in this vein, ran an entire line of ads based on historic events, including 9/11, the John F. Kennedy assassination, and the moon landing. Students earlier this year created a mock advertisement for Mercedes-Benz's computer-assisted driving features with the tagline. "Detects dangers before they come up." In the spot, the car veers off the road to run over Adolf Hitler as a child. Mercedes had the good sense not to pick it up.
Before it's here, it's on the Bloomberg Terminal.
LEARN MORE