Penn State, Like the Catholic Church, Settles for About $2.3 Million per Victim
Paul M. Barrett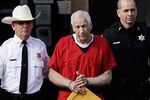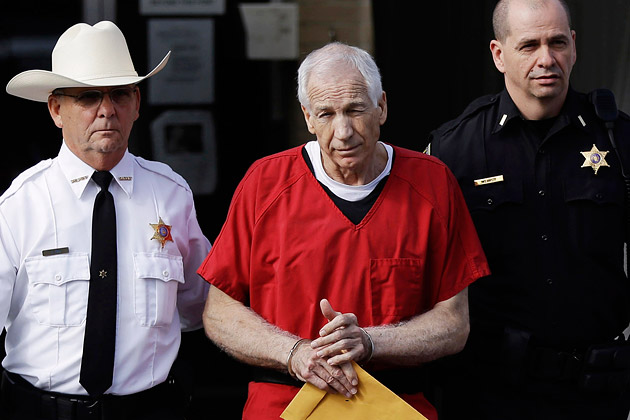 Pennsylvania State University has taken a big step back from the abyss of the Sandusky abuse scandal. The school confirmed today that it will pay $59.7 million to settle lawsuits filed by 26 victims of sexual assault by former assistant football coach Jerry Sandusky.
A rough calculation shows that at an average of $2.3 million apiece, the deals with the young men who sued over Sandusky's assaults are in line with those struck earlier this year by the Catholic Church as it has tried to make amends for its decades-long priest sex-abuse debacle. The Archdiocese of Los Angeles, for example, said in March that it would pay out $10 million to four men abused a quarter century ago by a now-defrocked priest.
When Sandusky was convicted in June 2012 of 45 criminal counts, Penn State vowed that it would compensate the victims. The settlements have been coming together gradually, and the school said it made its announcement today to mark the closure of all the deals.
The Associated Press added this helpful background:
Penn State has spent more than $50 million on other costs related to the Sandusky scandal, including lawyers' fees, public relations expenses, and adoption of new policies and procedures related to children and sexual abuse complaints. Sandusky, 69, has been pursuing appeals while he serves a 30- to 60-year state prison sentence.

Three former Penn State administrators await trial in Harrisburg on charges they engaged in a criminal coverup of the Sandusky scandal. Former president Graham Spanier, retired vice president Gary Schultz and retired athletic director Tim Curley deny the allegations, and a trial date has not been scheduled.
Before it's here, it's on the Bloomberg Terminal.
LEARN MORE