Venezuela's Socialist Leaders Court Celebrity Candidates
Chávez's ruling party tries to woo young voters with pop stars
By and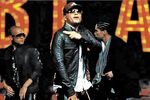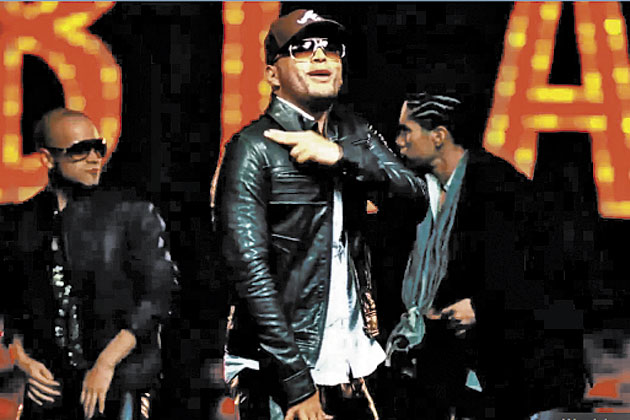 Pop star El Potro (The Colt) has had countless hits and has married two Miss Venezuelas. Now he'd like one more thing: political office. Standing next to President Nicolas Maduro on Sept. 13 at the opening ceremony for the national youth games, El Potro asks the audience to elect him the next mayor of the Caracas borough of Sucre, continuing the late Hugo Chávez's revolution.
Three celebrities are running in local elections as candidates for Chávez's United Socialist Party, or PSUV. Besides Antonio "El Potro" Alvarez, Magglio Ordóñez, a former Major League Baseball All-Star, is running for mayor of the city of Puerto la Cruz. Winston Vallenilla, host of reality show Battle of the Sexes, wants the top job in Caracas's Baruta borough.
The Dec. 8 elections for 337 mayoral posts will be a plebiscite on Maduro's first eight months amid annual inflation of 49 percent and widespread shortages. Celebrity candidates are a "desperate attempt" to woo voters, says Hugo Pérez Hernáiz, a sociology professor at Central University of Venezuela. These celebrities don't lead lives of socialist austerity. The video that put El Potro on top of the Billboard Tropical Songs chart in 2011 has him singing his hit Bla Bla Bla surrounded by bikini-clad models, helicopters, a yacht, and champagne. Vallenilla told an interviewer on Oct. 14, "I got a Hummer, I got a Mercedes. … I don't think being rich is bad." Chávez, who sold sweets after school to boost his family's income, said in 2009, "A rich man is not a human being, he's an animal."
The government is trying to tap into youth and pop culture to win uncommitted voters, says Nicmer Evans, a member of the PSUV and director of Visor 360° Consultores, a political consulting firm. "Trying to attract new voters at the expense of core voters is a very risky strategy," he says. "Socialism and reggaeton are simply not complementary." (Reggaeton is the style of music El Potro sings.)
Since Maduro, an ex-bus driver, came to power, inflation has doubled and the bolivar has lost 49 percent of its value against the dollar on the black market, according to DolarToday.com. Negative perception among Venezuelans of the country's situation rose recently to 66.5 percent. It was 38 percent in December, according to surveys by local pollster Datanalisis. Water and power cuts hit at least one Caracas borough a day. Consumers scour the city for medicine, beef, and powdered milk as dollar shortages crimp imports.
Government and party spokesmen declined to comment on the campaign and didn't respond to queries about the celebrity candidates.
Since announcing his candidacy, El Potro has traded in his Givenchy sunglasses, gold chain, and leather jacket for a Chavista red shirt. "El Potro doesn't know much about politics," Marisol Guevara, a street seller of cleaning goods, said while attending an event featuring the pop star on Oct. 9. "I came to see a famous person, but I'm not convinced by him."
BOTTOM LINE -
The bottom line: Venezuela's president hopes celebrities will make voters forget 49 percent inflation and shortages of food and medicine.
Before it's here, it's on the Bloomberg Terminal.
LEARN MORE