United Blames Weakness on Software Snafu. Have Hubs Hurt Too?
By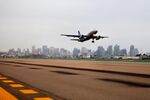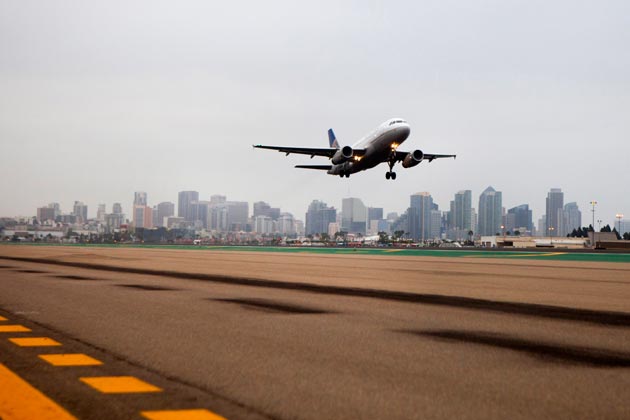 Most U.S. airlines enjoyed a robustly profitable summer, but the good times passed over United Continental Holdings.
United, the world's largest carrier, missed income forecasts for the busy summer travel season, hurt primarily by pricing its fares too low and a severe drop in travel to China. Sales also slightly trailed the $10.3 billion average forecast of analysts surveyed by Bloomberg. "We are underperforming financially," United Chief Executive Jeff Smisek said today on a conference call. "We know it, and we are fixing it."
The airline collected less money than its peers over the summer largely because of the demand forecast it was feeding into its revenue-management system. That kind of software, used across the airline industry, sets prices on the numerous fares an airline allocates to each flight. United's chief revenue officer, Jim Compton, said the forecast was not properly accounting for the amount of tickets the airline could have sold closer to the day of travel, costlier fares typically bought by business travelers.
Those "close-in bookings" also represent greater profit for an airline. Because United sells tickets as much as 11 months before travel, financial benefits from the software adjustments will be seen throughout the first half of 2014, Compton said.
Faulty pricing aside, several analysts have suggested in recent weeks that United may be suffering from a problem with its hubs. The company has more than a 70 percent market share in only one of its top four hubs, and less than 50 percent in two of them. In its Los Angeles hub, for example, United commands less than one-fifth of the passenger traffic. Delta, by contrast, has seized more than a 70 percent share in all four of its largest hubs.
This month marks the third anniversary of United's merger with Continental, "and revenue synergies simply aren't materializing," Wolfe Research analyst Hunter Keay wrote in a Sept. 13 client note. "Perhaps hard decisions need to be considered about UAL's commitment to cities like LAX (18 percent share), Denver (40 percent) and even Chicago (45 percent), which drive costs higher and might not be generating sufficient revenues … to continue to claim hub status?"
United's nearby Los Angeles and San Francisco hubs could be cannibalizing the flow traffic for its Pacific flights, he wrote. "For an airport to work effectively as a hub, an airline simply must dominate there, in our opinion, with a few exceptions (NYC-area and Washington-National, to name two)," Keay explained. "These are issues that might be unfamiliar to the Continental-heavy management team at UAL, as Continental dominated its highly profitable hubs in Houston, Newark, and even Cleveland."
On today's call, Smisek dismissed the notion that United's hub structure was not serving it well financially. "Every hub has to earn its right to be a hub, every day. And that's all I will comment on that," he said. 
United plans an extensive presentation for investors next month, where it is expected to announce several large efforts to cut its costs and improve its revenue.
Before it's here, it's on the Bloomberg Terminal.
LEARN MORE