Testimony About Obamacare Website Leaves Everyone Baffled
By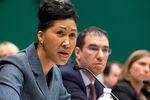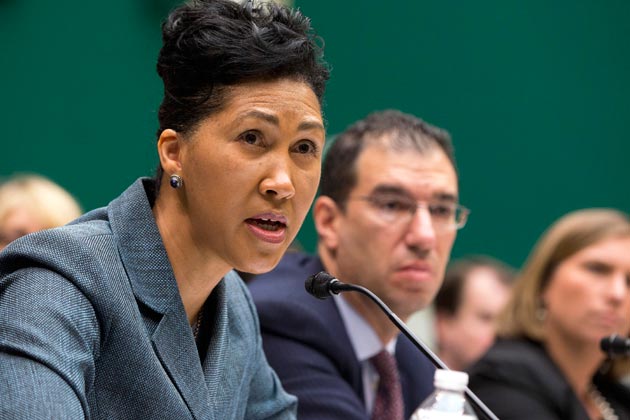 If House lawmakers wanted a clear admission of guilt during today's testimony from four government contractors behind the botched healthcare.gov launch, they must have been sorely disappointed. Instead, the committee hearing offered a daisy chain of blame and interconnected responsibilities—a reflection of just how convoluted the massive effort became.
An official from CGI Group, the main contractor for the Obamacare health exchanges, described 55 different subcontractors who worked on the site, which consisted of six main "complicated systems" and interacted with numerous government agencies, from the IRS to the Department of Homeland Security. Given how responsibilities were sliced up, each contractor could talk only about their own piece of the work, and the government agency responsible for tying it all together wasn't at the hearing at all.
CGI's Cheryl Campbell told lawmakers at one point that she favored analogies to houses because her father worked in construction. As lead contractor, she noted, her company was responsible for the facade and interiors of the house but not "the front door that you go into." That portal fell to Quality Software Services, a division of UnitedUnitedHealth GroupHealth Group, at least in part.
Andrew Slavitt from QSSI repeatedly said his firm was responsible for a "tool" that helps users create accounts and log in. But he emphasized it was just one part of the registration process.
It wasn't entirely clear why two of the contractors—Equifaxand Serco—were at the hearing at all, since they didn't build the troubled website. Equifax merely takes data to verify users' income, and Serco collects and digitizes the paper applications that people submit to sign up for insurance manually. The fact that the two companies were called to testify shows that perhaps even House lawmakers haven't yet been able to untangle who was responsible for what.
One new piece of information did emerge form the hearing. Campbell said that while components of the exchange had been tested for months, the Department of Health and Human Services didn't test the full website until the last two weeks of September. In the understatement of the day, she added: "It would have been better to have more time."
Toward the end of the hearing, frustrated Texas Republican Michael Burgess summed up the sentiment of the day: "It seems like we've got several fingers but no palm here."
Before it's here, it's on the Bloomberg Terminal.
LEARN MORE