No Insurance? No Need to Worry Much About Obamacare Penalties
By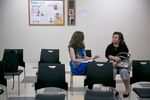 The White House made a decision last night that just days ago, during the government shutdown, would have been hailed by Republicans as a major concession.
In a statement late Wednesday, the Obama Administration delayed the date that uninsured Americans must sign up for health insurance to the end of March—a change equivalent to a four-month delay of the individual mandate. The delay seemed almost inevitable as the continued struggles faced by the federal insurance exchange website, healthcare.gov, bumped up against a series of impending deadlines.
Here's how the timeline was supposed to work: The individual mandate was set to take force officially on Jan. 1, when almost everyone was supposed to have health coverage under the new law. Procrastinators could delay this by taking advantage of a provision that allows a gap in coverage that's shorter than three months without being penalized. People using that exemption needed have insurance by March 31, but since insurance on the exchanges kicks in only on the first of every month, consumers needed coverage for all of March to be sure they met the cutoff.
To get insurance for March, in other words, people had to sign up for coverage by Feb. 15—so that essentially became the drop-dead date for last-minute applications. To add another wrinkle, the exchanges are open for enrollment until the end of March. After that, people would need to wait until next fall to sign up through the exchanges.
Yesterday's change aligns the individual mandate requirements with the open enrollment for people who use the exchanges to find coverage. The date change, while a concession, may not be a huge difference in the reality of how the tax penalty—$90 or 1 percent of yearly income for those without insurance, whichever is greater—was going to play out.
As Peter Gosselin, a senior health-care policy analyst at Bloomberg Government who worked on the early implementation of the law, explained to me before the change was announced, the IRS has already signaled in Senate testimony that it will use a light hand in enforcing the penalties in 2014. Gosselin says he interpreted the testimony to mean "there isn't a soul in this country that is going to pay an individual mandate penalty" next year.
That's all the more likely now that the mandate has been delayed.
Before it's here, it's on the Bloomberg Terminal.
LEARN MORE