Abenomics Could Widen Japan's Income Gap
New economic policies have enriched some Japanese—at a cost
By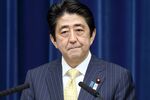 Tomoko Kawamura, 33, a pharmaceutical company worker in Tokyo, bought a Louis Garneau bicycle costing about 50,000 yen ($510) and a 100,000 yen MacBook Air laptop with proceeds from stock investments this year. She owns a one-bedroom apartment in Tokyo's well-heeled Meguro district. "I'm enjoying the benefits of Abenomics," says Kawamura.
Eight hundred kilometers (500 miles) away in Ehime prefecture, Miyoko Yamazaki, 81, struggles to cover the rising cost of gasoline for her regular hospital trips. "Prices are going up, making our lives tougher," says Yamazaki, a retired taxi driver who owns no stocks or property. "I don't really feel that the economy is booming."
In a recent speech in London about his mix of stimulus, loose monetary policy, deregulation, and tax hikes, Japanese Prime Minister Shinzō Abe evoked the late Margaret Thatcher when he repeated her slogan "there is no alternative." One of the possible byproducts of Abenomics: a Thatcherite division of wealth.
"Abenomics, at least in its initial stage, is rewarding those who have assets, and the gap between the haves and the have-nots is widening," says Soichi Okuda, chief economist at Sumitomo Shoji Research Institute, a think tank owned by Sumitomo, Japan's fourth-biggest trading house. Deepening disparities would change a society that has prided itself on income equality.
In a June speech to the Research Institute of Japan, Abe highlighted the observations made a century and a half ago by the first U.S. ambassador to Japan, Townsend Harris. The ambassador wrote in his diary: "They are all fat, well-clad, and happy looking, but there is an equal absence of any appearance of wealth or poverty—a state of things that may perhaps constitute the real happiness of a people." The average income of Japan's richest 10 percent is 4.5 times higher than that of the lowest 10 percent, compared with 15.9 times higher in the U.S. and 13.8 in the U.K., according to the United Nations' 2007-2008 Human Development Report.
A tax increase may nudge that balance in the other direction. Disposable income for a typical family of four—a company employee with annual earnings of 5 million yen, a housewife, and two children—will drop to 4.03 million yen in 2016, according to Shungo Koreeda, of the Daiwa Institute of Research. That takes into account the plan to increase the sales tax in April 2014 to 8 percent from 5 percent. A further increase to 10 percent is set for 2015. "The sales tax will probably have a severe impact on low-income families with a lot of children and pensioners who don't own a house or assets," says Koreeda. "It will be necessary to provide support for those people."
Yamazaki has to drive about 150 kilometers a month to see doctors, and higher gasoline prices are eating into her pension. Gas prices rose to 161 yen per liter in September, the highest level since 2008, government data show. That's in part because of an 11 percent decline in the value of the yen against the dollar since January. The weaker yen boosts the costs of imported oil.
After years of deflation, prices are starting to rise. Consumer prices increased 0.8 percent in August from a year earlier, the fastest pace since November 2008. Inflation could rise 2.8 percent in the 2014 fiscal year beginning April 1 because of the sales tax increase.
MOS Food Services said in September it would raise the price of hamburgers at its restaurants for the first time in five years. Yakult Honsha, a maker of fermented milk products, announced in the same month it would replace one of its drinks with a version that costs 14 percent more—its first price increase in 22 years. In August, Sake maker Nihonsakari raised prices for the first time in 19 years for its version of the national tipple.
For property owners in major cities, price gains are boosting wealth. Land prices as of July 1 in Japan's three largest cities—Tokyo, Osaka, and Nagoya—rose for the first time in five years. "Looking at the office-building market in central Tokyo, I feel that Abenomics is taking off and the economy is picking up," says Sachiko Wakabayashi, who works for a real estate agent in Tokyo. Takashi Ishizawa, chief real estate analyst at Mizuho Securities, says land prices will continue to rise in the larger cities, where rents will also begin to climb.
The prime minister wants Japanese companies to raise wages to help households cope with inflation. Instead, regular wages, excluding overtime and bonuses, fell 0.6 percent in August from a year earlier, extending the longest slide since 2010 to 15 months.
Kawamura has seen her bonus cut. But the stocks she bought in department store operator Marui Group and CMIC Holdings, a medical research service provider, made up for the cut by more than doubling in a year. "Profits from stock investment are sort of making up for the decline in my bonus," she says. "About 80 or 90 percent of my money is in bank savings, but I want to increase my investment in stocks."