A Supposedly Cheap Thing the Cruise Industry Never Wants to Do Again
by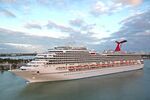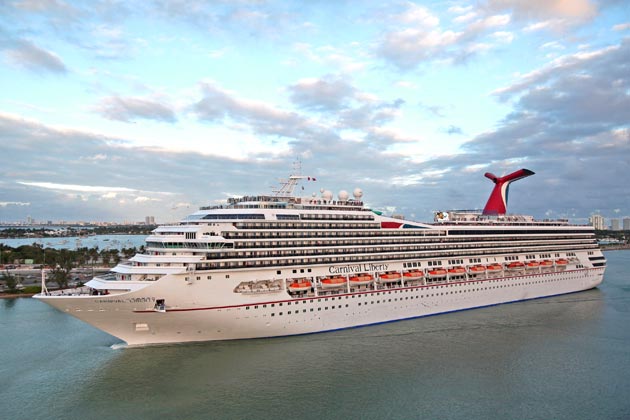 Shop for a cruise these days and you may be surprised by the prices. Three nights floating in the Bahamas? That starts around $139. Four nights in the Caribbean? $149. Care to cross the pond to Spain for a two-week, upscale voyage? Next March, you can do that for $599.
The cruise industry is awash in discounts these days, owing both to traditional slow sales in autumn and the continuing financial hits caused by negative publicity. As the industry touts its annual "National Cruise Vacation Week" with sales and other promotions through Sunday, the discounts remain deepest at Carnival, its largest player. The parent of Princess, Carnival Cruise Lines, Holland America, and other brands, Carnival suffered the biggest financial blows in a year that cruise lines will be quite happy to forget.
Stories of ships stranded at sea hurt all the cruise lines; Carnival also suffered in 2013 for its decision to try to save on commission fees by encouraging travelers to book trips with its flagship brand directly. Then, when the Carnival Triumph PR disaster struck in February, the company found it had alienated the travel agents who might have otherwise reassured and encouraged customers. In his first three months on the job, Carnival's new chief executive officer , Arnold Donald, has been examining its sales and marketing, and many industry insiders expect that the company will alter its 2014 contracts to win back agents.
Meanwhile, the cruise industry is holding to a firm dictum: If you build a ship, you must fill it—every cabin, every cruise, every month, without exception. That's why cruise berths can be had for less than a Motel 6, on occasion, or a week sailing the Caribbean can be had for less than a nonstop flight from Florida to Ohio. "Even if discounting leads to a less-profitable customer, it's still a customer as opposed to an empty room," says Sharon Zackfia, an analyst with William Blair in Chicago. "At the end of the day there's still a chance for someone to buy a few photos or do a shore excursion."
Shipboard spending or not, an industry that depends on attracting first-time cruisers for growth runs the risk of setting very public, and very low, expectations for its pricing, and the question remains whether the cruise shoppers it attracts with low prices will pony up when the industry recovers. For this industry, that may be a problem it would welcome trying to solve. First things first: A cruise season without a disaster would be nice.
Before it's here, it's on the Bloomberg Terminal.
LEARN MORE