Tips for MBAs Seeking a Startup Job
Roxanne Hori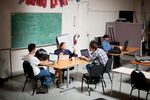 In my last blog I spoke about startups and what it takes to work in one. I'd like to focus this posting on looking for a job in a startup.
As I mentioned in my earlier posting, it is important to know yourself. In a smaller organization, everything is magnified. You cannot be anonymous and fly under the radar. You will likely work in an open space with no privacy, just like in the 2010 film, The Social Network.
In addition to knowing yourself, it is critical to know what industry you want to be in. Knowing you want tech isn't enough. It's important to know what part of tech appeals to you: mobile, social networks, payments, software … there are many options. Do your homework before you start to apply for jobs.
Once you identify the area of interest, it's key to know why this is a fit and why you would be valuable to companies in this arena. Are you an avid user of their products? Do you spend a lot of time on their websites? Does their mission have a strong appeal to you, and if so, how and why? These are all important questions to answer.
Looking for a job in a startup is going to require that you spend a lot of time networking. Ugh, you say? Then forget about getting a job in a startup. It is all about getting in front of as many people as you can to ask thoughtful, intelligent questions. This is your chance to show your passion for the company's business and how well you've done your homework.
Once you have completed your research on the company and have all the information you need, you are in a position to ask great questions of the people you'll meet. Regardless of the company's size, no one wants to interview a candidate who didn't conduct deep research on the company.
How can you add value? Companies that hire MBAs through traditional on-campus recruiting know how they want to use you as an employee. They tend not to ask why you would be an asset to their organization. Startups look at each employee as an asset and need to know that each individual is going to bring a lot to the organization. Passion and knowledge about the organization and its product(s) are key attributes the successful job seeker needs.
You should take advantage of your fellow students. Find those who may know something about the company or the field in which it operates. You are in a unique situation where you have access to a lot of people who are willing to help you. It is unlikely you will be in a position like this again, where you can access such a large number of people free of risk.
When contacting people for meetings, send short and direct e-mails. You need a hook, though. Don't just send something requesting time to meet with them. Let the receiver know your objective. In a recent article, Harvard Business School professor Thomas Eisenmann gives great suggestions for how to create that hook.
Don't be the stereotype of an MBA. Manage your expectations. Startups need people who are willing to work hard, roll up their sleeves to get the job done, have passion for their business and a belief that their company is going to make it big—and you want to be part of the team to do so. Many MBAs start and build startups into very successful organizations. But there are many founders who don't have an MBA and probably won't ever have one. Remember why you want to work in a small company. Make sure it's the right path for you and you're not getting swept up in the sexiness of the idea.
Join the discussion on the Bloomberg Businessweek Business School Forum, visit us on Facebook, and follow @BWbschools on Twitter.