Panera Proves Too Slow for Fast-Casual Success
By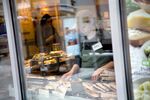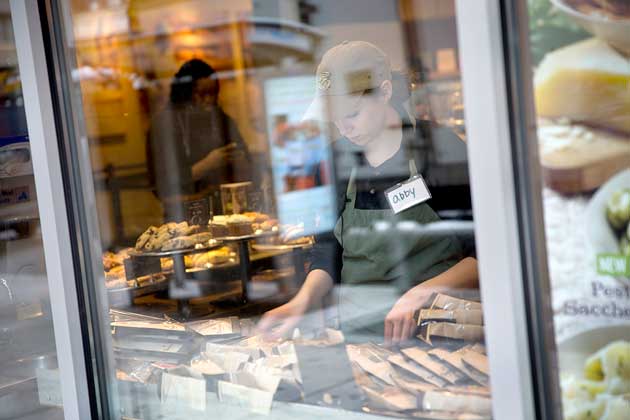 There are problems in Panera's kitchens: not enough workers, inadequate equipment, and telephone orders disrupting the workflow. Customers are sometimes getting the wrong orders, and often after a long wait.
These are the sorts of snags blamed for Panera's disappointing results. Comparable sales last quarter grew only 1.7 percent at company stores and 0.9 percent at franchised locations—and that was due to higher prices. The number of transactions dropped as customers turned away. "The competitive environment is extraordinarily red-hot," Panera Chief Executive Ronald Shaich said on an earnings call. "You've got fast-food trying to beat Panera. You've got casual dining."
Competing on speed, of course, is part of what it means to be a fast-casual chain. Consumers are willing to pay premium prices for higher-quality food than they'd find at a quick-service restaurant, but the service still needs to be reasonably speedy. In the middle of a lunch rush, though, with menus that have grown in complexity, the process gets bogged down—and patrons start to notice.
Other fast-casual chains are also dealing with the speed challenge. At Chipotle, for example, most customers "would report that the only thing negative about Chipotle is the need to wait in line," Monty Moran, the company's co-CEO, told investors last week. The company is looking at ways to speed up service; key functions along the food line include "expeditors," who make sure you have everything you need before you pay, and "linebackers" tasked with restocking ingredients. "It's one of the key ways in which we distinguish ourselves from competitors. Because we are so much faster, it's really a huge advantage to us," Moran said.
At Panera, meanwhile, executives seem painfully aware that an uptick in orders would create gridlock at some stores. "Approximately 10 percent of our cafes are capacity constrained today, and approximately a third of our cafés would be constrained should we have a meaningful lift in transactions," Shaich said. But the chain claims to have a number of solutions in the works.
First, it's adding 35 hours of labor per week at each company-owned store, at an annual cost of about $15 million. That's a lot of money but still less than 1 percent of Panera's annual revenue. The chain will also add production equipment and kitchen-display systems to help move orders along. After Thanksgiving, Panera cafés will offer a simplified menu, too, a change that McDonald's has also considered as the abundance of its menu slows down kitchens.
Catering requests, about 8 percent of Panera's sales, gradually will be handled by dedicated catering hubs to free up the cafés. Scores of hubs will be added in 2014, Shaich said, but it will takes years to roll them out nationally.
Panera will also try to push phone orders online, although no details were provided about how to the encourage that transition. Shaich said he was amazed to find that one in 10 customers still call in their orders by phone. "And we have to drop everything," he complained. "We have to actually leave the counter to take that call, and then they waltz in, and they come up to the counter and expect us to come over to them and bring the food to them at that moment." Slow down, Panera customers.