How Office-Supply Retailers Became Quaint
By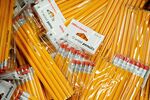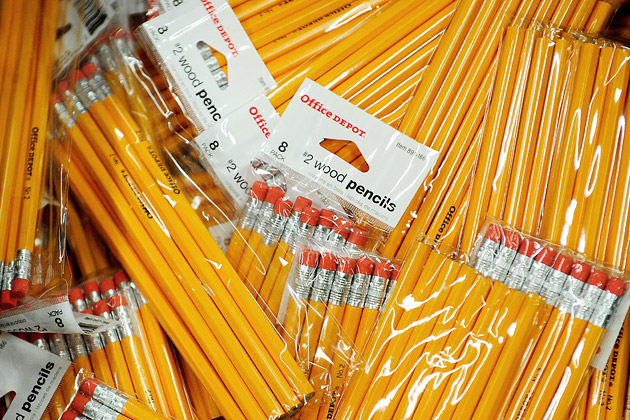 Pens and printer paper are the oil futures and pork bellies of the modern office: commodities bought and sold purely on price.
In the 16 years since the Federal Trade Commission successfully blocked the merger of Office Depot and Staples, the office-supply trade has been roiled by the Internet and the rise of new behemoths, from Amazon to Wal-Mart Stores and Costco.
Need coffee or hand soap for the office break room? You can find it at an Office Depot—and everywhere else, too. "You're very hard-pressed to find things that are unique" at an office-supply store, says Brad Thomas, an analyst with KeyBanc Capital Markets. That commodification has yielded thinning profit margins and red ink far faster than the old-school office suppliers have managed to close or shrink their physical stores.
Dramatic market changes are the main reason federal antitrust regulators are expected to approve the proposed merger of Office Depot and OfficeMax, the industry's second- and third-largest competitors, respectively, without requiring divestitures. The deal, in which Office Depot would acquire OfficeMax, was valued at $1.2 billion in February when it was announced.
If FTC staff do bless the union, it isn't hard to understand why: Nearly anything you find in the average Office Depot is also on Amazon.com or at a local Target or Walmart. The deal is also for the No. 2 and 3 players—not top player Staples trying to take out one of its smaller rivals, which probably would have raised regulatory concerns, says Ian Gordon, an analyst with S&P Capital IQ. The new combined company from the expected merger will have sales and net income that still trail Staples.
And the competition has grown from tough to ferocious since 1997 thanks to new online and big-box entrants. That's one reason Staples will begin a "price match guarantee" next month for products sold and shipped by Amazon as well as other rivals. A Staples spokeswoman says the company has not announced if or when the price matching will end.
The rise of the big office-supply superstore traces its history to the mid-1990s, an era when merchants aimed to "stack it high and let it fly," Thomas says. "The strategy was to have bigger stores, lower rent costs, and you would have a large selection in your category, ergo the name—category killer." The Staples and OfficeMax model disrupted smaller mom-and-pop and catalog suppliers in the space.
Now, in turn, big office-supply retailers have become victims of even larger giants that sell virtually all goods. Since 1997, Costco's annual revenue has jumped from $17 billion to $105 billion, while Walmart's sales have quadrupled, to $460 billion.
Beyond the bigger-fish problem, purveyors of office supplies confront a digital future in which tablet computing, e-mail, and smartphones collude to further minimize the paper and pens in the business world. Many e-mail senders already beseech you to consider a tree before you press print. "It does play into this whole question of, does this category really need this many players?" Thomas says.
The answer is likely no—and government regulators may well agree.
Before it's here, it's on the Bloomberg Terminal.
LEARN MORE