Forget About Retiring, China's Economic Planners Say
By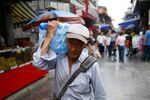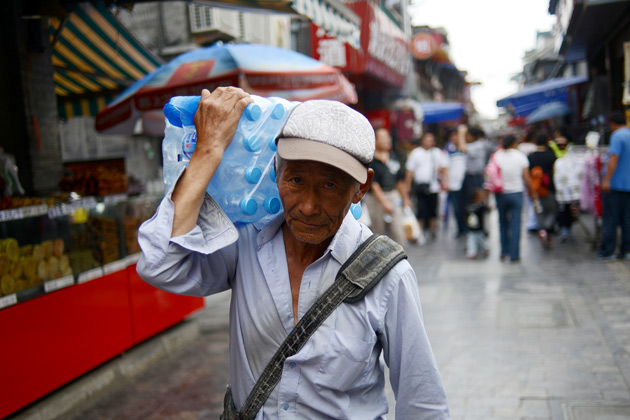 What if Chinese were required to work an extra five years, or even a decade, before retirement? There are growing calls among officials and academics in China to consider that controversial move as the country's rapidly aging population puts new stress on its pension program. China must consider "deferred retirement," said Hu Xiaoyi, a vice minister of human resources and social security, on Oct. 22, speaking to journalists at a seminar in Beijing.
Right now most of China's workers retire earlier than those in many other countries. Men, for example, stop working at 60, while many women retire at 50, a precedent set in Mao-era 1950s China. That fact, along with the still strong one-child policy, complicates the task of managing the growing costs associated with an aging population and shrinking workforce.
According to China's National Bureau of Statistics, in 2012 the number of those of employable age—formally classified as those from 15 to 59 years of age—actually fell, dropping by 3.45 million, to 937.27 million. "Last year, the working-age population dropped for the first time, a signal that China needs to make better use of its human resources," said Hu, reported the China Daily on Oct. 23. "China should raise the retirement age as soon as possible, but it must take small steps and make the transitional period long enough for the public to adapt," said Zheng Bingwen, a pensions expert at the Chinese Academy of Social Sciences in Beijing, reported the China Daily.
Meanwhile, as part of its desire to shift to a more consumption-driven economy, China is pushing an expansion of social welfare programs, expected to get a further boost at the upcoming Party Plenum meeting in November. Today, the proportion of China's economy made up by domestic consumption is only around 35 percent, about half the level in the U.S. The logic of a stronger social safety net: Chinese who worry less about the future, including meeting the cost of health care and post-retirement living expenses, will spend more now.
Already, as part of that social welfare push, China has dramatically expanded pensions, with coverage reaching 484 million people as of the end of last year, reported Xinhua earlier this year. That included coverage for 304 million urban Chinese, up a bit more than 50 percent compared with 2007, said Vice Minister Hu on Feb. 27.
How to pay for that? China is facing a brewing pension crisis. The projected shortfall for future pension payments could reach 18.3 trillion yuan by this year, Deutsche Bank and the Bank of China estimated in a report published last year. People older than 60 already make up 13 percent of China's population, and the World Bank estimates that by 2050 they will account for 34 percent.
"China's pension system, as currently constituted, faces a number of urgent challenges that will, in time, make the present arrangements unsustainable," warned Robert C. Pozen, a senior lecturer at Harvard Business School, in a report (pdf) he wrote in July for Chicago's Paulson Institute. Those include "the aging of the population, the fragmentation of the system, the lack of advance funding, and the low level of investment returns," he wrote.
Still, resistance is running strong against raising the retirement age as a partial solution. "It will trigger resentment among the older workers and anger from the youth when they cannot find jobs," warned Chinese Academy of Social Sciences scholar Tang Jun in an essay, reported Xinhua on Aug. 22. "If implemented, subways and buses will be crowded with gray-haired people in the future. They dream of early retirement. So do the jobless twentysomethings strolling in parks who are yearning for employment opportunities," wrote Xiaoyu Shasha on Sina Weibo, reported Xinhua.
Before it's here, it's on the Bloomberg Terminal.
LEARN MORE