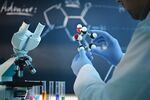 Maria Klawe, president, noted that Harvey Mudd students were required to take 30 percent of their course in the humanities, social sciences or arts, which she said was the highest for any engineering and technology school in the country. Mudd's demanding curriculum and tough grading standards mean "our students aren't picking us for the salaries. They could study at a much less rigorous place and earn the same salaries."
—James B. Stewart, Common Sense: New Metric for Colleges: Graduates' Salaries, the New York Times, Sept. 13, 2013
In Shakespeare's Richard II, the dying John of Gaunt praises the virtue, valor, and nobility of his country, claiming that it is a "royal throne of kings," "earth's majesty," the "seat of Mars," an "other Eden," a "fortress built by nature," and a "precious stone set in the silver sea." Such a paean to England's glory celebrates the country's achievements, even as it laments the decline of the country because of its terrible king. In this course we will trace the construction and representation of England and Britain in English literature…. Readings will include The History of the Kings of Britain, Le Morte D'Arthur, The Chronicles of England, Scotland, and Ireland, Richard II, and Dracula.
—LIT 179F: Special Topics in Literature, Making of England and Britain
Harvey Mudd College, Humanities, Social Sciences, and the Arts Courses, Fall 2013
On Sept. 13, James Stewart provided common sense to our nation's debate on education. He littered his must must-read with a wide array of education-industry types talking their book.
This was only fair as Stewart's essay destroys any and all thoughts of a non-science, non-math, non-rigor education. We are linked in our single and screaming need for a "rigorous place."
And the insatiable curiosity that goes with it.
I am asked near-daily: "How do you do it?"
I had the childhood gift of a balanced education that was rigor-first with a massive dose of liberal arts (and ice hockey.) Then I got even luckier. I descended upon the Aerospace Engineering Department, University of Colorado, Boulder where First Sergeant and Dean Max Peters forced, at gun point, "Great Books" on young minds.
(Dean Peters was roundly feared and stunningly accomplished. He darkened the door at Boulder after earning "the Silver Star Medal, two Bronze Star Medals, Purple Heart, Good Conduct Medal, American Theater Ribbon, EAME Theater Ribbon, Victory Medal W.W. II, Combat Infantry Badge, and Rifle S.S. Badge" while touring Italy, south-to-north.)
I was a lousy student.
Call it early-Harvey Mudd, but Sergeant Peters's torture worked. There is a poetry, something ancient in taking analytical geometry from Ruth Rebecca Struik in concert with the Greek Comedies.
Those dismayed, this 2013, look no further than Maria Klawe's Harvey Mudd College, where Newtonian physics is lightened by the weight of the Making of England and Britain.
While holding court in Claremont, Calif., Klawe adds stature to Microsoft's board of directors—they in search of a One Microsoft modeled off One Ford.
That's it! We are linked in our search for a decent education, K-16. Look no further than One Harvey Mudd.
Discuss.