Microsoft's Tablet Strategy Is Straight Out of the Thunderdome
by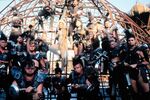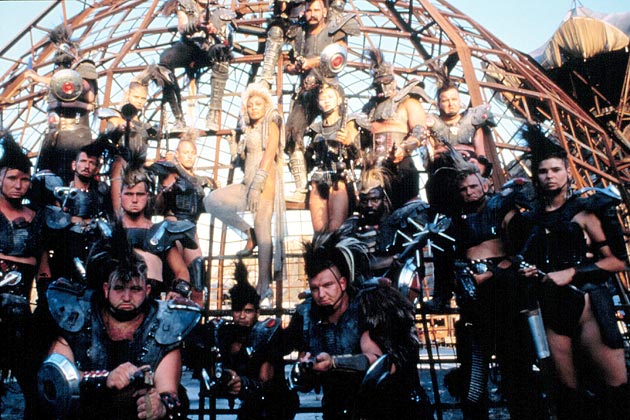 They may want to start calling Microsoft's Redmond campus the Thunderdome.
Nokia just unveiled the Lumia 2520, its long-awaited tablet running Windows 8.1. It will feature a 10.1-inch 1080p display, wireless capability, an optional keyboard cover, and a $499 price tag (without carrier discounts). Microsoft, which is in the process of buying Nokia's device business, just started shipping the Surface 2, with its 10.6-inch 1080p display, a dual-position kickstand, an optional keyboard cover, and a starting price of $449.
This is like two girls showing up to the prom in the same dress. And once Microsoft's purchase of Nokia is complete, this probably can't continue without a Thunderdome-style process of elimination. Is Microsoft going to be responsible for two kinda-similar-but-not-quite-the-same product lines? With separate marketing budgets and distribution channels, to boot? Didn't automakers try this for a while? Didn't it not work?
The question is which hardware division will win. On the one hand, Microsoft has clearly stated that it intends to be a device and services company and has spent a good deal of time and simoleons building a new business unit in its Surface division.
But Nokia is a honest-to-goodness brand. It has never been as big in the U.S. as abroad, yet it's huge everywhere else, despite having fallen behind in the smartphone race. Abroad, Nokia is like IBM is here: maybe not what it used to be, but a solid brand everyone knows and respects. Does Nokia's brand extend from phones—a natural association with Nokia—to tablets? Or does it make more sense for Microsoft to use its own name when selling computing products?
What doesn't make sense is keeping both brands for tablets. Like Mad Max Beyond Thunderdome, the rules are simple: Two tablets enter, one tablet leaves.
Before it's here, it's on the Bloomberg Terminal.
LEARN MORE