How Not to Waste the $4 Billion JPMorgan's Going to Give Homeowners
By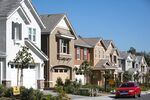 With the U.S. Justice Department on the verge of a record $13 billion settlement with JPMorgan over mortgage businesses in the housing bubble, one part of the potential agreement has been largely overlooked: The bank's contribution of $4 billion to provide relief for homeowners. The payout is "penance for the bank's general mortgage practices" and is not pegged to any subsidiary's lending practices or particular mortgage security the bank sold, according to the New York Times.
It's not all that often that banks end up paying billions to consumers. Community groups say past settlements provide some lessons of what not to do. Their message: Don't let a rare opportunity go to waste.
The California Reinvestment Coalition (CRC), a consortium of nonprofits that pushed the state to adopt the strongest homeowner bill of rights in the nation, cautions that past settlements failed to adequately compensate "homeowners and communities bearing the greatest losses from bank wrongdoing." The group recommends seven guidelines for developing a fairer response this time around. Many of the suggestions are based on avoiding the shortcomings of the $25 billion foreclosure abuse agreement. The lessons include:
• Focus aid on keeping people in their homes. The largest portion of the foreclosure settlement went to resolutions such as short sales, which—while better than foreclosure—ultimately resulted in borrowers losing their homes. CRC says any new agreement should focus on reducing the principal of first mortgages, not second liens, that can most effectively help borrowers afford to stay in their homes.
• Build in enforcement mechanisms. The foreclosure settlement was supposed to improve how banks serviced mortgages, requiring them to work with borrowers before pursuing a foreclosure, but problems remain commonplace. In the foreclosure settlement, California fought for and won greater enforcement measures than the national agreement provided, including the right to challenge compliance in state court, and CRC says the state monitor has helped resolve consumer complaints.
• Support affordable housing. CRC points to a model from the savings and loan crisis, when banks set up funds specifically to finance affordable housing.
One of CRC's recommendations may already be part of the JPMorgan agreement. Bloomberg News reports that the $4 billion will be directed to "consumers hit hardest by the housing downturn in regions where JPMorgan has branches." That tracks with CRC's recommendation to focus on communities with the highest concentration of losses. When the final settlement is announced, we'll examine how well it meets the other goals outlined by consumer-advocacy groups such as CRC.
Before it's here, it's on the Bloomberg Terminal.
LEARN MORE