The Fifth Estate Failed. Benedict Cumberbatch Didn't
By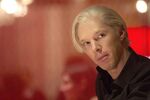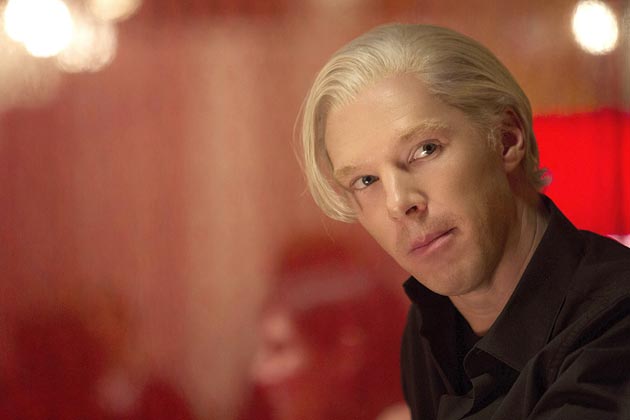 DreamWorks' big WikiLeaks movie, The Fifth Estate, brought in an embarrassingly low $1.7 million at the box office during its opening weekend, making it Hollywood's biggest bomb of the year. Just how spectacular was its crash? The film screened in more than 1,700 theaters and still made less than Enough Said, the romantic comedy about middle-aged divorced parents starring Julia Louis-Dreyfus and James Gandolfini, which pulled in $1.8 million in its fifth week—playing at only 757 locations.
"We're certainly disappointed by the results, and we're still trying to figure out the 'whys,'" Disney distribution head Dave Hollis told Variety.
The "whys," as Hollis put it, may be less about audiences' lack of appetite for a WikiLeaks film and more about the fact that The Fifth Estate looks really, really boring. The film got terrible reviews and couldn't even manage to look interesting in the trailer, which opens with a bunch of people standing around a laptop and frowning.
Another "why" behind The Fifth Estate's failure may be that Internet fame doesn't always translate to real-world popularity. Benedict Cumberbatch, who plays WikiLeaks founder Julian Assange in the film, has an adoring, obsessive online following, especially among female fans who call themselves his "Cumberbitches." There are dozens of Tumblrs, Facebook pages, blogs, and Twitter accounts dedicated to the actor's every blue-eyed wink.
But the Cumberbatch name doesn't yet command the box office draw of a Tom Hanks or a George Clooney. He's still a relatively minor British actor whose famous role to date has been playing Sherlock Holmes in the BBC's stellar modern-day remake. For all their adoration, the 65,000 people who follow @Cumberbitches on Twitter aren't enough to influence box office numbers (especially since The Fifth Estate is rated R, and many fans are underage). A movie that relies on Cumberbatch's fame suffers from the same problem as the TV show Community, which has never been able to translate its massive online following into significant ratings.
Of course, Community does succeed in areas where an online presence is helpful: It's one of the most popular shows on Hulu, and when rumors circulated that the show was in danger of being canceled, almost 100,000 people signed an online petition to save it. So far, it seems to have worked; after enduring a yearlong hiatus, Community will return to NBC on Jan. 9. The changing TV landscape has benefited underdog shows, but the movie industry still relies on old-fashioned tickets sales above all. No matter how popular The Fifth Estate becomes on Netflix in the months ahead, it still won't make DreamWorks as much money as a huge box office blowout would.
Luckily for the Cumberbitches, their slender British idol will likely emerge from The Fifth Estate's bomb unscathed. The actor also appears in 12 Years a Slave, which played in just 19 theaters this past weekend on limited release and still pulled in an impressive $960,000. Next year he's set to star in two of Peter Jackson's upcoming Hobbit movies, as well as play the more erudite roles of British explorer Percy Fawcett and British mathematician Alan Turing. These meatier roles should serve him well: Cumberbatch has always been a much stronger actor than movie star.
In fact, his portrayal of Assange has been held up as the one bright spot in The Fifth Estate. The New York Times praised his "enigmatic grace" in the film, while the Guardian gushed that "Cumberbatch's portrayal is brilliant." He is less Tom Cruise than he is Meryl Streep—who, by the way, will be starring opposite Cumberbatch in the upcoming movie August: Osage County.
Before it's here, it's on the Bloomberg Terminal.
LEARN MORE