McDonald's Mighty Wings Prove Feeble With Customers
by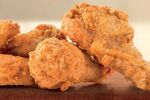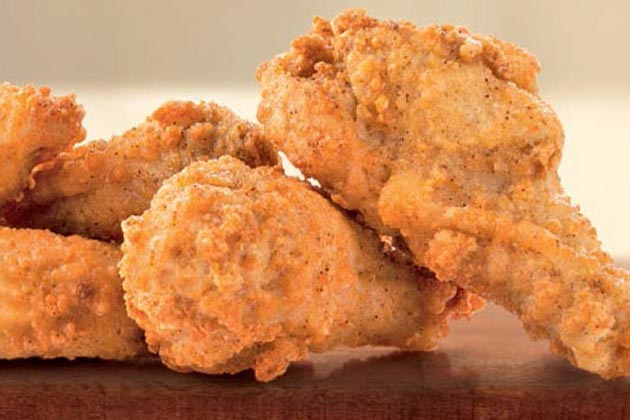 McDonald's has been trying pretty much everything to fight off the competition. The world's biggest burger chain has added chicken McWraps, egg-white McMuffins, and blueberry pomegranate smoothies to its U.S. menu. It is testing something called the Dollar Menu and More that will have offerings that cost as much as $5. All this fall customers have been able to order pumpkin-spice lattes and the much-heralded Mighty Chicken Wings. Next month the company is even adding books to its Happy Meals.
But none of it appears to have moved the sales needle. On Monday the fast-food behemoth reported that third-quarter comparable sales at its roughly 14,000 U.S. restaurants rose only 0.7 percent.
So what happened with those Mighty Wings? A quick review for those who haven't seen them: They look like McNuggets with bones, they are flavored with cayenne and chili pepper, and they come with creamy ranch, honey mustard, and tangy barbecue sauces. The Mighty Wings have been available since September and will remain on the menu until November, and they cost about a dollar per wing.
Don Thompson, McDonald's chief executive, said that the Mighty Wings "resonated with customers," but he allowed that there were a couple of issues with the new item. First, the wings were just too expensive—or, as Thompson put it, the price was "not the most competitive." Second, the flavoring made the wings too spicy for some consumers.
Nonetheless, even a modest success at McDonald's involves big numbers: The company expects to sell 35 million pounds of wings this fall. And for those worried about the fate of chicken wings at McDonald's, Thompson said, "You will see wings again."
Before it's here, it's on the Bloomberg Terminal.
LEARN MORE