pursuits
Gravity's Big Money Run Will Pull Better Films Into Fall
By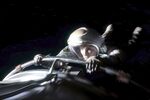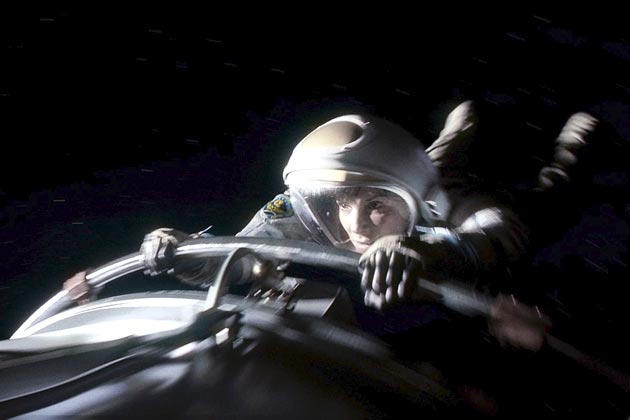 With a third straight weekend floating at the top of the box office, Gravity has become the most lucrative October movie in recent history. It has now shot past every other film released in the month over the past 30 years, including Pulp Fiction (1994), The Departed (2006), and Taken 2 (2012).
Fueled by 3D screenings and strong reviews, the space thriller collected another $31 million in U.S. ticket sales this past weekend, for a three-week tally of $171 million. The box office surge has easily topped the film's $100 million production cost and rocketed Warner Bros. well ahead of its peers in the 2013 race.
"It's a direct reflection of good word of mouth," Paul Dergarabedian, senior media analyst at Rentrak, told Bloomberg. "It doesn't matter what the competition is. It steamrolls along."
Here's a look at the other top October films in recent years:

With $166 million in ticket sales, Meet the Parents comes close to Gravity when adjusting for inflation. But that figure comprises the entirety of the comedy's run in U.S. theaters—Gravity still has at least a few more productive weeks.
To be fair, winning a box office ranking in October is much easier than topping the movie charts in December or July. Studios typically line up some of their weakest fare in the weeks before Halloween. Think Couples Retreat, Beverly Hills Chihuahua,, and Scary Movie 3, all films that won the October sales crown in the years they were released.
A dearth of decent offerings is no doubt a big part of why Gravity has done so well. This past weekend the film was up against horror remake Carrie and the WikiLeaks biopic The Fifth Estate, which turned out to be the worst-performing major film of the year so far.
What does all this mean for film fans? Probably some better films on offer next October. Scheduling a movie's release is a complex mix of art and data, and studios want their biggest offerings to open under two conditions: when there are crowds of moviegoers and little intra-genre competition. October has always been light on competition, and Gravity has demonstrated that people will, in fact, flock to the movies in the fall. They just needed something decent to watch.
Before it's here, it's on the Bloomberg Terminal.
LEARN MORE