Cheaper Gasoline Adds $40 Million a Day to the Pockets of American Drivers
by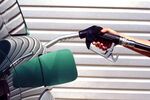 Gasoline prices will be 11¢ cheaper, on average, in 2013 than a year ago, according to a new forecast (pdf) from the Energy Information Agency:
"The weekly U.S. average regular gasoline retail price fell by 18 cents per gallon during September, ending the month at $3.43 per gallon. EIA's forecast for the regular gasoline retail price averages $3.34 per gallon in the fourth quarter of 2013. The annual average regular gasoline retail price, which was $3.63 per gallon in 2012, is expected to be $3.52 per gallon in 2013 and $3.40 per gallon in 2014."
Since peaking at $3.78 a gallon in late February, gasoline prices have beaten a choppy retreat for most of 2013. The end of the year usually brings lower gasoline prices as refiners switch to less-expensive grades than they run in the warmer months.

That 11¢ in annual savings translates into about $40 million a day in direct consumer expense, says Tom Kloza, chief oil analyst at the Oil Price Information Service and GasBuddy.com. Most economists attribute a multiplier effect onto that savings. The economics team at RBC Capital Markets thinks cheap gasoline will add about 0.2 percentage points to GDP growth in the fourth quarter. If national prices average around $3.30 a gallon over the next several months, that's about $30 billion of extra cash in consumers' wallets during the fourth quarter compared with last year.
For much of the past half-century, the effect gasoline prices have had on the economy grew as prices rose and demand increased. But gasoline demand has flattened over the past three years at around 8.7 million barrels per day. That's down from a peak of 9.2 million barrels per day in 2007.
Before it's here, it's on the Bloomberg Terminal.
LEARN MORE