pursuits
Boulevard Crafts a Strategy to Keep Its Cred in Duvel Deal
By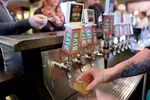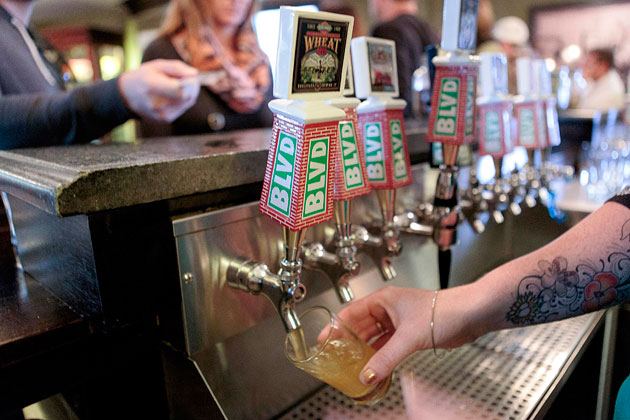 When Boulevard Brewing announced last week that it would be acquired by Belgian beermaker Duvel Moortgat, craft beer drinkers immediately questioned what it would mean about the future of the small Kansas City brewer.
@CraftBeerAcad Disappointed. The brewery has such a hometown feel and appeal. Hope they can manage to save that.

— Outta Focus Brewing (@OFBBrews) October 18, 2013
Craft beer enthusiasts can be sensitive to anything that might upset the delicate fermentation of their favorite brews, but the companies are trying to reassure them about this deal:
• Duvel is a respected brand. The namesake beer has a 95 rating on beeradvocate.com, and it's not that big a company anyhow. The brewer, Belgium's second-largest, will sell nearly 767,000 barrels this year, according to Brewbound.com. Yes, that's far more than the nearly 174,000 barrels Boulevard sold in 2012, but this is a totally different scale compared with a brewer such as ABInbev, which shipped more than 343 million barrels last year.
• No employees will lose their jobs in the merger. Who can complain about that? "The brewery itself here in Kansas City will in the future be the center of operations for the combined entity of Duvel Moortgat, Brewery Ommegang, and Boulevard Brewing Co. here in the United States," Duvel Moortgat Chief Executive Michel Moortgat told the Kansas City Business Journal.
• "Nothing will change with the recipes we make." That's a promise from John McDonald, founder of Boulevard Brewing. Boulevard is now available in 25 states, Washinton, D.C., and parts of Europe. The deal will bring Boulevard beer to more markets in the U.S. and overseas, including Europe and possibly China. "We are excited about future expansion into new territories when the time is right," he said.
• It's still a craft beer. Julia Herz, craft beer program director at the Brewers Association, has ruled on the matter: "Yes, Boulevard is still a craft brewer meeting all three pillars of our definition even with new parent company Duvel ownership." New York brewer Ommegang has retained its cred after being acquired by Duval, which is a good sign.
Before it's here, it's on the Bloomberg Terminal.
LEARN MORE