What AT&T's $5 Billion Cellular Tower Selloff Says About Strategic Assets
by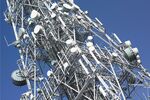 The buy-it-or-rent-it debate is common to anyone who drives a car or needs a place to live, and big companies face the same question with their strategic assets. AT&T announced an agreement late Sunday to dispose of 9,700 cell phone towers it uses for its network, in a $4.85 billion deal. For the next 28 years, AT&T will lease 9,100 towers to Crown Castle International—one of the largest operators of such towers in the U.S. and Australia—and sell the rest outright.
AT&T's decision to shed an asset critical to its core business isn't as counterintuitive as it may seem. Operating leases are a key financing tool for many companies, helping to free cash for other uses. Hotels and other large corporations often sell large chunks of their real estate holdings only to lease them back. Airlines do the same with airplanes, a fairly important piece of hardware in that industry. Earlier this year one of South America's largest airlines, Latam Airlines Group, sold 25 new jumbo jets—the cornerstone of its international growth strategy—to leasing firm AerCap Holdings for $2.6 billion.
"The main thing is, can you bundle up some towers and sell them in a way that preserves your ability to access those towers as you need new capacity?" AT&T Chief Executive Officer Randall Stephenson said last month at a Goldman Sachs conference, calling the company's towers "not strategic" to its business. "If we can do that and monetize them, then it's just something I'd like to do."
AT&T will lease capacity on the towers for at least 10 years for a monthly fee of $1,900 per site, with the rent rising 2 percent each year; it can extend the leases for the next 50 years if it chooses. The biggest U.S. phone company has experience with these arrangements, as it already owns about 15,000 towers mostly managed by others. For Crown Castle, the deal will make AT&T its largest customer, representing more than a quarter of its annual revenue, and boost its collection of wireless towers by one-third.
"This transaction we've announced is all about growth, pure and simple," CEO Ben Moreland said today on a conference call with analysts. Crown Castle has spent $9 billion to add more than 7,000 towers and 10,000 small cell networks over the past 18 months, he said. Rival American Tower had expressed interest in the AT&T towers late in the sales process, the Wall Street Journal reported, citing people familiar with the situation.
Before it's here, it's on the Bloomberg Terminal.
LEARN MORE