Tips From Disruptive Leaders: Don't Fight Stupid, Dream Big, and Build a Safety Net
Bill Jensen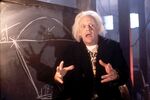 We can't get enough of truly stupid moves. From 500 Epic Fails to Top 10 Marketing Failures to Top 10 Worst Infomercials, we love to celebrate stupidity … as long as it doesn't impact us.
But how do wage slaves—unless you own the company, that includes you—get past everything from Death by PowerPoint to the flavor-of-the-month employee engagement program from HR?
"Don't fight stupid. You are better than that. Make more awesome." That's Jesse Robbins, co-founder of Opscode, a firm that creates open-source solutions for backroom computer functions.
"If you keep bumping into 'no,' and the organization makes it hard to get to 'yes,' you are going to have a long, slow, painful death. Get out of there!" advises Robbins. "Every time I tried to win over stupid, I regretted it. On the other hand, every time I've gotten people to swing around and build a movement, I remember all those moments and felt good every day, no matter how hard I worked."
Robbins is one of 100 disruptive leaders—people who refuse to accept the status quo—I asked for insights on working smarter.
What I found is that it takes more than a perfectly tuned stupidometer. Most crucial is internalizing the costs and toll of corporate stupidity. Every stupid meeting, wasteful process, and stupid e-mail depletes your ability to make awesome. While it's great to leverage work hacks, like …
• Deleting 75 percent of your e-mails
• Creating the ultimate 10-page presentation
• 25 ways to be disruptive and not get dinged
… every disruptive leader said the true power to fight stupid comes from one's personal drive to think big and make a difference.
Dream big. "As a child, I wanted to be Doc from Back to the Future. A crazy scientist inventor," declares Tiburcio de la Cárcova, founder of Santiago Makerspace, in Chile. He's living that dream as part of the maker movement, which is the open-sourced DIY engineering and manufacturing of computers, robotics, and more. In today's disruptive environment, most anyone with a dream and a tablet or 3D printer can hack around lots of stupid stuff.
Remember that your power is in your network. "Risk is not as risky as you think. A strong social network around you is a good enough safety net. If you have that, you can take a calculated risk on anything," says Manick Bahn, who left his career in derivative structuring at Goldman Sachs to follow his passion: music. He's the founder of Rukkus, a new way to stay connected with your favorite artists.
The antidote to stupidity: personal passion. Robbins left the security of a great job at Amazon.com to co-found Opscode. De la Cárcova and Bahn also found that going out on their own was the best route for them.
If that's your path around stupidity, then go for it. If striking out on your own is not for you, that's OK. But if you stay where you are, at least stem the stupid tide by being more awesome within that space.
Before it's here, it's on the Bloomberg Terminal.
LEARN MORE