The Sensational Success of Small-Cap Stocks
by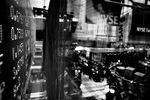 My two biggest takeaways from business school: 1) A good chunk of my tuition was being used to shampoo the squirrels that roamed the ultramanicured campus, and 2) diversification truly is the closest thing to a free lunch in all of finance. Mind you, this was before 2008, when AIG, Goldman Sachs, et al. gamed the taxpayer like he was Pac-Man—but I digress.
Lesson No. 2 is worth revisiting now that U.S. stocks have set a new record, budgetary roulette be damned. Economist Harry Markowitz & Co.'s Nobel prize–winning theory proved that investors can enjoy lower risk and higher risk-adjusted returns by combining investments with varied correlations—that is, ones that don't move in lock step with each other. The lower the correlation, the greater the benefit from diversification. So in theory, your basket of tens of thousands of assets would include a Standard & Poor's 500-stock index fund, all sorts of real estate, emerging-market debt, Hass avocados, the metal Superman lunchbox you had in kindergarten, a Manhattan taxi medallion, and a stake in a Peruvian alpaca partnership—as many disparate holdings as possible to provide optimal variety.
But unless you're Sir Richard Branson, costs and logistics make acquiring all these stakes impossible. So you do your best to get as many publicly traded proxies, for as low a cost, as you can. On the investing front, that means supplementing your S&P 500 exposure with smaller-capitalized companies by way of the Russell 2000 or its sister index, the S&P 600. And the S&P MidCap 400.
Zero in, for example, on the Russell 2000. It's up 30 percent this year and has delivered a total return of 242 percent since the market hit its crisis low in March 2009, smartly ahead of the 183 percent total gain provided by the S&P 500. From 1926 through 2012, small-cap stocks averaged an annual return of 11.9 percent, compared with 9.8 percent for large caps, according to Morningstar Ibbotson data—turning an original $10,000 investment into $158 million, compared with $31 million in large companies.
Small caps are where you find the next Apple, the next Tesla Motors; huge companies, after all, start off as twinkles in their founders' eyes. Buy a big enough basket of them, and you're bound to end up owning a piece of the next big thing. The trade-off: The interim volatility of small caps is demonstrably higher than that of low-growth, established blue chips, and they get hit harder when the broader market freaks out as it did in 2008.
But small caps' vast outperformance in the wake of the financial crisis runs contrary to so much we were supposed to have learned from the calamity. After all, they pay out less cash in a yield-starved world, must plow back dollars into growth over buybacks, and are generally not as financially autonomous as mega-cap counterparts like Microsoft and Johnson & Johnson.
So how, then, are they all the rage—not just now, but for the better part of the past 13 years? We live in a defiantly risk-rewarding world, where capital is supercheap, junk-bond financing is way easy, and the private equity–hedge fund universe is hellbent on exerting performance influence wherever it can. Never has it been so dog-eat-dog out there. Something on the order of 2,000 leverage buyout shops are now pitching institutional investors and the wealthy in their hot pursuit of three-quarters of a trillion dollars of fresh money to put to work—which exceeds what was raised over the last two years combined. Only the very best performers get time of day from pension funds and asset managers.
That big, eager money is competing for a limited pool of acquisitions. We last saw this story during the mid-2000s credit boom, when a record number of mostly small and mid-capitalized companies were targeted by activist hedge funds, effectively putting them into private equity play. The acquisition multiples and targets got ever bigger, until everything just stopped when credit dried up.
Now, with credit so easy, that psychological floor again underpins small and mid-cap companies, which are easier to buy chunks of and threaten (not that the massive likes of Apple and Microsoft are immune from this menace/hallmark of shareholder democracy).
Look at the case of Darden, the struggling casual-restaurant chain that sports a $6.8 billion market valuation. Management just hired Goldman Sachs to help it consider a breakup proposal released on Thursday by activist investment shop Barrington Capital, which represents shareholders owning more than 2 percent of Darden's stock. Barrington wants the company to split its Olive Garden and Red Lobster brands from the rest of its operations, arguing that a breakup would send Darden shares as much as 46 percent higher.
Also being held up by hedgies: Nutrisystem (NTRI) ($428 million market value) and Outerwall (OUTR) ($1.75 billion), operator of Redbox DVD rental machines. Buoyant stock market returns only chum the activist feeding frenzy, making it harder for underperforming hedge funds to justify their high fees and for lagging public companies to count on shareholder patience for their turnaround plans.
Now, small caps are enjoying a historically high price-earnings premium of 15 percent over the big guys, according to the Leuthold Group. The end of their decade-plus heyday is probably nigh. Too bad most investors will have missed out and will continue to miss out on the next asset-class bull run, wherever it may be, even as the options to diversify around the planet have never been so cheap, liquid, and one-click-away.
And so finance's free lunch largely goes uneaten. "The idea that everyone will manage their 401(k) plan optimally is really not right," laments Yale's Robert Shiller, who just won a Nobel prize for economics. "What was discovered by some of the behavioral finance research is people are inertial. They don't do anything. If they have to sign up for the plan, they won't do it. If they do sign up, they'll put their money in whatever asset seems to be recommended and leave it there the rest of their lives. You would think it's kind of obvious, that some people aren't that interested in managing their portfolios."
Before it's here, it's on the Bloomberg Terminal.
LEARN MORE