As Utility Bills Go up, European Consumers Go Ballistic
By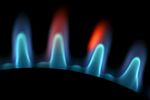 With temperatures dropping across Europe, a new controversy is heating up fast as households across the region face soaring utility bills.
That's just one of the hundreds of frustrated messages directed at a Twitter account set up by British Gas after it announced an average 9.2 percent electricity and gas rate hike. Another tweet with the hashtag #AskBG read:
In Germany, meanwhile, power-grid operators this month boosted a surcharge that household customers pay for renewable energy by 18 percent. The charge has quintupled since 2009 to make German household electric bills the third-highest in the European Union, after those of Cyprus and Denmark. France also raised household electric rates 5 percent in August and will boost them another 5 percent next August.
Consumers are blaming politicians as well as their gas and electric companies. British antipoverty groups attacked Prime Minister David Cameron for suggesting that consumers could minimize rate increases by shopping around for another supplier. "Switching from one expensive, profiteering company to another does not provide us with a solution," a representative of the Fuel Poverty Action told the Guardian. Opposition Labor Party leader Ed Miliband has said he would freeze energy prices for 20 months if his party wins 2015 elections.
In Germany, Chancellor Angela Merkel is scrambling to lessen the burden on consumers by capping future subsidies for renewables.
Most U.S. households have seen relatively modest electricity rate increases in recent years, and their gas bills have gone down, thanks to newly abundant gas supplies from fracking. So what's the problem on the other side of the Atlantic? For one thing, Europe produces practically no gas from fracking, and France this month upheld a total ban on the practice.
European governments also are making utility customers foot the bill for ramping up renewable-energy production. Merkel plans to shut down Germany's nuclear power plants and has piled surcharges on consumer utility bills to subsidize solar, wind, and other renewable-power sources. British utilities, likewise, are blaming "green" subsidies for higher rates there.
France's problem is a little different. It plans to remain heavily dependent on nuclear power, but many of its nuclear plants are getting old and require costly upgrades that utility customers are being asked to pay for. President François Hollande is pushing to develop renewables, too. He's said he'll introduce a carbon tax and place a cap on nuclear-power generation capacity, under a plan estimated to cost taxpayers about €20 billion ($27 billion).