Under Obamacare, Insurers Learn to Sell to Consumers Directly
Insurers have to learn to pitch consumers directly
By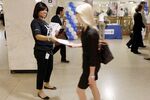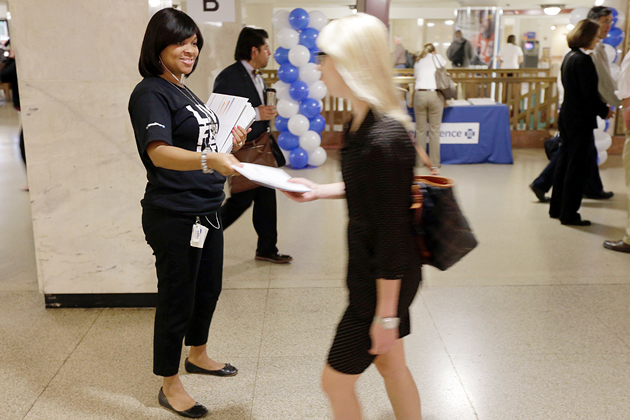 On Oct. 1, the day Obamacare's insurance marketplaces launched, a 50-foot tractor-trailer pulled up outside a clinic in a North Philadelphia strip mall to sell health insurance. Independence Blue Cross had converted the truck into a retail store on wheels, adorned with the company's "Live Fearless" slogan and staffed with 15 salespeople ready to enroll customers on the spot through the marketplaces. The insurer is scheduled to visit 100 events in 90 days and plans to park the truck outside churches, zoos, and 76ers games to get in front of Pennsylvanians.
Face-to-face marketing might become more common across the industry. In the next four years, the Congressional Budget Office expects 25 million uninsured Americans to go on the exchanges created by the Affordable Care Act, compare plans, and choose an insurer. The law has created a mass market for health plans sold directly to consumers, many of whom will be buying insurance for the first time.
That means a complete overhaul of selling tactics for insurers who are used to wooing corporate HR chiefs and brokers. "On one hand, [consumers are] a blank slate, but on the other hand, they're really not that interested," says Nigel Hollis, chief global analyst at brand consultancy Millward Brown. Not only do insurers have to figure out how to explain a complex product in simple terms, they also have to make their pitch memorable, so customers will choose their plans over a competitor's. "The real challenge that the entire industry has is making it real to people," says Brian Lobley, Independence's chief for consumer marketing and sales. "We're not a soft-drink company. You can't taste it."
Independence decided that direct mail or Facebook ads wouldn't persuade consumers to buy health plans. With the Independence Express, as the truck is called, the company can present the risks of forgoing insurance in more personal ways, including getting people to play an iPad game that shows how much they'd have to pay in a medical crisis. "What does it mean when your child's sick at 2 o'clock in the morning and you have to take him to the hospital, and you're going to get that bill 7 to 10 days later?" Lobley asks. "This is what we help you deal with."
In California, Health Net is targeting Latinos, who are expected to be a big portion of those buying on the state's exchange, with a marketing booth at LA Galaxy soccer games. The company is also sending salespeople to health fairs at churches, schools, and clinics. Jennifer Moore, who leads Health Net's individual market business, says the campaign forced them to think about more straightforward language. "How do you talk about deductibles?" she asks. "It's jargon." Health Net rewrote its sales brochures at a sixth-grade reading level so potential customers new to health insurance can understand them.
For large insurers, Obamacare offers a chance to reintroduce themselves to the public. Aetna updated its marketing last year, with a new logo and a $50 million campaign focused on healthy living. The company papered New York's Grand Central Terminal with 150 signs and video ads in the three weeks before the exchanges rolled out that riffed on its theme, "What's Your Healthy?" One ad shows a hapless young husband riding his mountain bike into the brush as his wife deftly navigates the trail. In another, a middle-aged guy with high blood pressure is caught sneaking a late-night snack. Both characters use Aetna's online tools to make doctor appointments and compare prices.
Cigna has built a consumer sales and marketing operation from scratch since 2010, led by its vice president for individual and family plans, Lisa Lough, a marketing veteran of E*Trade and Capital One. The insurer made it easier to buy plans online or over the phone; now about half of its individual customers purchase directly, rather than through brokers, compared with less than 10 percent three years ago.
The rocky rollout of the Obamacare exchanges, with website glitches and delays that are keeping people from enrolling on both the state-run and the federal marketplaces, is making a difficult task for marketers harder still. "It's a huge challenge," says Rhoda Weiss, a consultant to health-care providers. "You've got big confusion."
BOTTOM LINE -
The bottom line: Private insurers are rethinking how they communicate what they do to reach Obamacare customers.
Before it's here, it's on the Bloomberg Terminal.
LEARN MORE