You, Too, Can Win Big Betting on Your Children and Grandchildren
By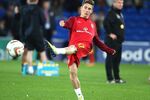 A grandfather in Wales won £125,000 ($202,000) on Tuesday when his 16-year-old grandson made an appearance for his country's soccer team in a World Cup qualifying match against Belgium. Peter Edwards, now 62, had bet £50 that his grandson Harry Wilson would someday play for his national team back when the boy was 18 months old. William Hill, the U.K. bookmaker that wrote the bet, gave him 2,500-to-1 odds.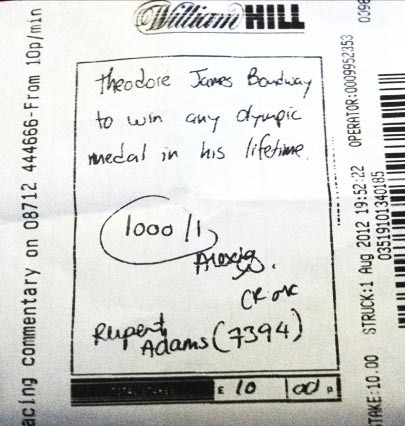 "To be fair, the boy has sort of crept up on the blind side," says Graham Sharpe, the William Hill line maker and media relations director who wrote the bet. "It's a massive coincidence that the boy that was backed by his grandfather should turn out to be the youngest player ever to represent his country."
Sharpe says he spoke with Edwards by phone yesterday. The proud granddad told him he had already quit his job as an electrical contractor. "I said to him, 'Yeah, that's very nice for you. It means I've got to work for another two or three years to win that money back,'" Sharpe says. The bitterness, he readily admits, is an act. "In reality, obviously it's a great story for us, and we will have had more than £125,000 worth of publicity as a result," he says.
William Hill is the largest bookmaker in the U.K. It writes hundreds of such bets on children and grandchildren every year, according to Sharpe. "It's become more and more popular," he says. The most common bets are on soccer glory of one kind or another, but Sharpe says parents and grandparents bet on their progeny to graduate from university, make chart-topping records, or become prime minister. One grandmother backed her granddaughter to appear on the cover of Vogue. (She hasn't yet.)
Odds are usually more than 1,000 to 1, and payouts are rare. Sharpe says the £125,000 awarded to Edwards is the biggest yet. "This is, I suppose, the third football one that we've paid out on in the last few years," he says. "We've paid out one on a cricketer." But those losses are quickly recovered in copycat bets: "Already I've had loads of people contacting me and saying, 'That was a great bet. I'd love to have one on my child, grandchild, or whatever.'" Sharpe is hopeful that his house's entry into the U.S. market will help spur more American parents to get in on the action.
These bets, of course, are usually based on foolish pride. Most kids turn out to be average. But William Hill has one big loser on its hands. When I was in London for the 2012 Olympic Games, Sharpe helped me line up a £10 bet on my son, then 6 months old, to win an Olympic medal in his lifetime. The house gave me 1,000-to-1 odds. The boy, I can report, is showing real signs as a ball kicker, crib climber, and firetruck chaser. "I hope I'm still here to pay you out," Sharpe says.
Before it's here, it's on the Bloomberg Terminal.
LEARN MORE