Mobile Ads Are Cheap; Time to Take Advantage
Bill Carmody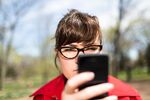 Last week the Interactive Advertising Bureau (IAB) reported that mobile advertising spending in the U.S. totaled $3 billion in the first half of 2013, up from $1.2 billion a year earlier. While the jump in mobile advertising may appear dramatic, it is actually creeping upward too slowly and is currently nowhere near where it should be. There continues to be a 9-point gap in the time people spend on their mobile devices (12 percent) and the mobile advertising budget allocated by companies (3 percent), according to Mary Meeker's Digital Trends report.

To close this gap, it's important to understand that marketers can reach the same audience they are looking to engage through digital advertising on the Internet and social media. Earlier this year, TechCrunch reported that in the U.S., the mobile audience is roughly equal to Internet users on laptops and desktops and comScore reports that by 2014 this will occur globally.
Google, Facebook, and Yahoo! all have acknowledged a significant cost disparity between what they can charge for mobile advertising vs. their more established and more profitable digital advertising. That is exactly why marketers should take advantage of the lower cost-per-thousand (CPM), cost-per-click (CPC), and cost-per-action (CPA) rates in mobile—at least for now.
Mobile CPM rates are the second-lowest among all advertising mediums, mobile CPCs are up to 90 percent less expensive than desktop CPCs, and CPA (also known as cost per engagement) for mobile app advertising is one-tenth the cost of a desktop keyword click, according to the Wall Street Journal.
While consumers have become completely comfortable using their mobile phones for everything from reading news to finding store locations and product information, investments in mobile advertising are still insignificant when compared with the seismic shifts that have already occurred in consumer attitudes and mobile behavior.
That means companies should adopt what Google's Eric Schmidt pointed out in 2010 when he said "mobile first" should be the guide when thinking about everything from your website (mobile optimized) to your most cost-efficient ways to attract, engage, and build loyalty with customers (hint: it's mobile).