Hotel Pricing Lawsuit Reveals How Airlines Value Frequent Fliers
By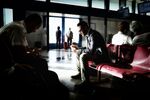 Most travelers know that airline fares change rapidly, often to a shopper's chagrin. The same thing can happen when you use frequent-flier miles to book a hotel or rental car—although typically you catch a break the more miles you've amassed with the airline.
Two members of United's MileagePlus program say they had the opposite experience. Robert Gordon and Melissa Chan, of Jersey City, N.J., contend in a lawsuit that the airline charges customers with higher balances more miles for hotel rooms. In August, according to the suit, Gordon and Chan tried to book a hotel in Japan that was priced online at 40,750 miles for three nights. Gordon did not have enough miles for that stay, but Chan did. When she logged into the site, however, the price for the room had increased to 44,500. "Mr. Gordon called United to complain and was advised that United utilizes an algorithm that increases the number of miles a customer needs for an award, based on their total miles," according to the lawsuit, which was filed Oct. 8 in U.S. District Court. The suit seeks class-action status to cover millions of Americans in the United program.
United says high mileage balances do not disadvantage its MileagePlus members and that the lawsuit has no merit "both factually and legally." "As we communicate clearly in our program rules, we reserve some benefits, including access to complimentary extra-legroom seating, first-class upgrades and preferential pricing on some awards, for our most frequent customers," the airline said in a statement. United typically declines to comment on pending litigation but made an exception for this lawsuit because it considers the allegations to reflect the exact opposite of the company's pricing practices, a spokeswoman said.
It's not hard to see why United would have a deep interest in battling this suit publicly. Any suggestion that it penalizes high-balance accounts could alienate United's best customers.
It also further draws attention to the fact that airlines are placing a much more conspicuous value on the people who spend the most money with them. Whether it's quicker boarding to snag the overhead bin, giving passengers access to aisle and window seats earlier in the booking process, or becoming more miserly with first-class upgrades, United and other legacy airlines are attempting to reward their most-profitable customers. (The least-profitable customers need to get over it, and stop acting so over-entitled, as United's chief financial officer, John Rainey, so memorably expressed it last year.)
It's part of the industry's long effort to measure loyalty in the money you make for a carrier, not the miles you fly with it. In 2014, road warriors who chase "status" in the United and Delta programs will need to spend at least $2,500 with the airline, in addition to racking up the usual mileage levels, to achieve the same program status. American Airlines, which is fighting a federal lawsuit trying to block its merger with US Airways, has not announced a spending requirement.
United offers "preferred pricing" for some MileagePlus members, typically those who have earned "elite" status by flying at least 25,000 miles in a calendar year. On United's site on Wednesday, a four-night stay in February at a Novotel hotel in central Buenos Aires was priced at 86,200 miles. After I logged in as a MileagePlus member, the cost dropped by 4,550 miles. (Disclosure: I have the lowest-level "silver" status in United's program.) On Delta's SkyMiles awards site, the same hotel for the same dates was 123,970 miles—and 100,725 after logging in as a general SkyMiles member, without any status at all in the program.
The plaintiffs' lawyer, Gary Graifman, did not respond to two telephone calls or e-mail messages seeking comment.