For a Bankrupt Airline, American Is Raking It In
By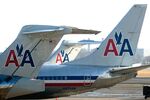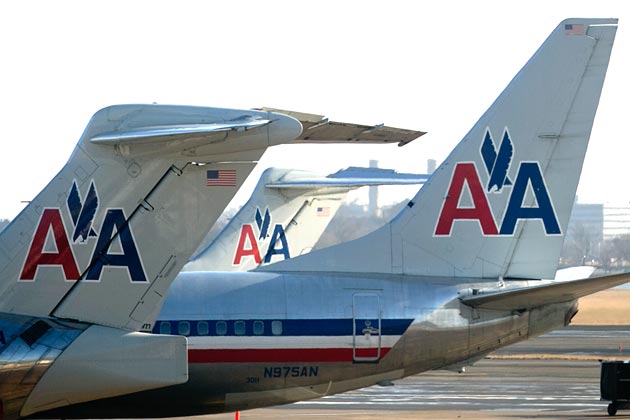 The positive financial news keeps pouring out of American Airlines as it prepares for a federal trial in which it will argue that a merger with US Airways is critical to its future success.
The solid results at American for much of 2013 come as several Wall Street analysts predicted that the Justice Department is destined to lose the antitrust lawsuit it filed in August seeking to block the airline marriage. Regulators argue that the combination, creating the world's largest airline, would lead to decreased competition and higher fares and fees for travelers. The companies say the merger is necessary to build a strong third competitor to the larger United and Delta Air Lines and to protect tens of thousands of jobs in the industry. A trial is scheduled for Nov. 25.
Today, JP Morgan Chase analyst Jamie Baker raised his odds of a government defeat to 60 percent and hiked his December 2014 target price on shares of the combined airline to $9.50. Earlier this month, meanwhile, Hunter Keay of Wolfe Research assigned an $11 price for stock in the new American and gave the Justice Department only a 25 percent shot of winning its case.
American's parent, AMR Corp., reported a third-quarter profit Thursday of $289 million—and it would have been $530 million excluding the costs of its bankruptcy restructuring and other charges. American Chief Executive Tom Horton called the larger figure the "highest quarterly net profit in American's history." Revenue was $6.8 billion, which the airline also hailed as a quarterly record. During last year's third-quarter summer travel season, by contrast, American lost $238 million. The company has also collected $65 million for its profit-sharing payments expected in March, the first such payments to workers since 2000.
Representative Marc Veasy, a Texas Democrat from American's hometown of Fort Worth, and Representative Ed Pastor, a Democrat from Phoenix, near US Airways' headquarters, sent a letter to President Barack Obama yesterday urging him to reconsider the lawsuit and to reach an "amicable resolution" to the dispute. "We are concerned that the DOJ's lawsuit creates an atmosphere of uncertainty for our respective congressional districts and constituents," they wrote in the letter, signed by 66 other House Democrats. "While we share your concern regarding any potential impact on consumers as consolidation in any industry is contemplated, we believe that DOJ's concerns as outlined in the complaint filed last month are not an adequate representation of all of the facts."
The option of a negotiated settlement is very much on the minds of analysts and politicians with airline jobs in their districts. Horton told reporters that the potential for a settlement "remains to be seen." "We haven't got to the trial date yet," he said.