Could Amazon Rescue HTC?
By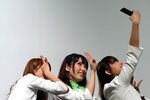 Add Amazon.com to the list of would-be saviors for struggling smartphone maker HTC. The world's biggest e-commerce company is talking with Taiwan's HTC about developing Amazon phones, Bloomberg News reports today. A team-up could help Jeff Bezos promote Amazon Prime's streaming arm as a way to deliver movies, TV shows, and other content to mobile users.
HTC could use the help more. A pioneer in the smartphone business and a U.S. market leader in 2011, HTC has been one of the biggest losers as the industry becomes ever more dominated by Apple and Samsung Electronics at the high end of the market and Chinese vendors such as ZTE and Huawei Technologies at the low end. HTC accounted for 10.3 percent of global smartphone shipments in the third quarter of 2011, but by the second quarter of this year the company's share had plunged to just 2.8 percent.
An alliance with Amazon would help HTC "leverage Amazon's strong brand name to rebuild its own brand and perhaps reclaim market share lost to Samsung and Apple," wrote John Butler, mobile phone analyst for Bloomberg Industries, in a report.
Earlier this year, HTC tried to get a boost from another U.S. Internet giant when it started making a smartphone for Facebook. But Facebook Home hasn't wowed users, and sales have been disappointing.
Before Facebook, there was Beats Electronics. HTC in 2011 paid $300 million for a majority stake in the maker of high-end headphones and speakers, a bet that the company founded by rapper Dr. Dre and music producer Jimmy Iovine would help HTC stand out from the pack of Android vendors. That partnership flopped, and HTC unloaded its stake in two sales, the first last year and the second last month.
If not Amazon, HTC might end up getting a lift from Lenovo, the world's top seller of PCs. (Lenovo is also coming on strong in mobile phones; it ranked fourth in shipments for the second quarter of this year.) Hong Kong's Apple Daily newspaper reported on Oct. 8 that Lenovo has approached HTC about possible cooperation; in June, Lenovo said in a statement that it was considering a "potential joint-venture transaction" in the smartphone business.
The companies haven't confirmed the Apple Daily report, and Lenovo's chief financial officer, Wong Wai Ming, has tried to dampen speculation about the Chinese company's interest in HTC or other possible targets. "We will not buy for the sake of buying," he told Bloomberg News yesterday. "Even when an opportunity, on the face of it, makes perfect sense for us to do it, it may not happen."
For now, HTC is leaning on a different kind of savior. The company has signed Iron Man star Robert Downey Jr. to a two-year deal to promote its phones, the first commercial having made its debut in August. Nothing else has worked for HTC, so this might be the right time to call on a superhero.