Circle Financial's Ann Kaplan Takes a Team Approach to Wealth-Building
The Circle Financial Group founding member takes a teamwork approach to wealth-building
by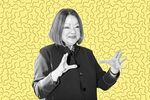 Ann Kaplan approaches financial planning the way many people deal with physical fitness—as a regimen that's often most successful when shared with others. A former partner at Goldman Sachs, she left Wall Street 10 years ago to manage her own investments. She knew a lot about municipal bonds, but didn't know how to organize her entire portfolio. So she formed Circle Financial Group, a wealth management membership organization, with 11 other women to analyze the markets and pool advice. Kaplan is also a partner at Circle Wealth Management, a New York investment advisory firm.
What's the biggest financial mistake people make?
The biggest mistake isn't bad investment choices, it's overspending. Most people are very surprised when they analyze their spending to discover that a lot of it doesn't reflect their priorities. Maybe they're eating out a lot when their priority is travel. Most can cut one-third of their budget by eliminating things they don't really need, whether that's buying jewelry or theater tickets. The goal of thinking about this isn't to encourage you to necessarily cut back but to understand that you can. That helps eliminate fear.
What should people do before they make investments?
It's very important before you jump to determine your financial identity, which includes your goals and your investment personality—whether you're a gambler or a more conservative saver, for instance. Knowing your personality enables you to choose whether you prefer to be on a merry-go-round or a roller coaster, and helps you stay the course when markets dislocate.
You also need to quantify your assets and liabilities, what you're spending, and what you'll need in the future to obtain your goals. Don't try to figure this out all at once. It's easier if you break it into bite-size pieces. Spend 20 minutes every other day until you compile a personal balance sheet and cash-flow analysis.
Is it easier to manage your finances in a group setting?
Financial advice is still mostly delivered one-to-one, but being in a group allows you to hear different opinions. It's motivating. It isn't that different than exercise. Would anyone run a marathon on their own? When it's organized, when you know you have to show up on a certain day, people tend to do it.
Interest rates have been super-low for five years. How does this affect your investment planning?
Based on what we're seeing in the economic and political environment, it's inevitable that interest rates will go up. We've been recommending a lower allocation to fixed income. We sold a portion of clients' fixed income in April and have that money in cash while we wait for interest rates to go up. Of course, the negative of rates going up is that the value of fixed-income investments will go down. The positive is that people who rely on fixed income will have a larger cash flow.
If you have a financial planner you trust, shouldn't you leave the decisions to him or her?
You can hire wonderful advisers and use magnificent products, but at the end of the day no one cares about your money as much as you do. You always need to be the chief financial officer of your life.
Before it's here, it's on the Bloomberg Terminal.
LEARN MORE