Britain's Growing Again. Does That Mean Austerity Was a Good Idea?
by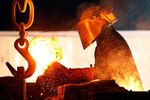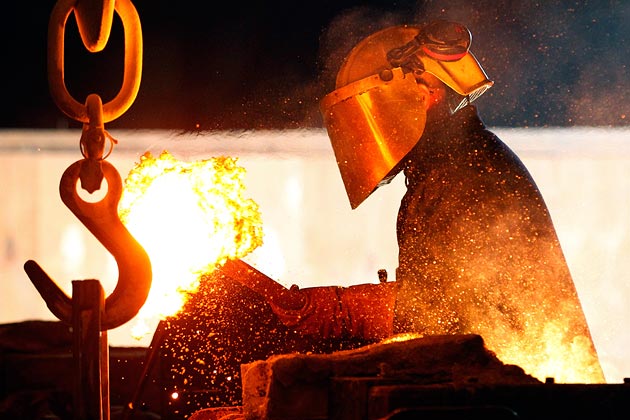 Can the U.S. learn some lessons from the austerity-driven policies of the U.K.'s Conservative government? Suddenly the British economy seems to be going from strength to strength, confounding experts who only a few months ago were forecasting stagnant growth well into 2014.
Consider:
• The Office for National Statistics today said U.K. retail sales in September rose a higher-than-forecast 2.2 percent from a year earlier.
• An Oct. 16 report showed jobless claims in September fell the most in 16 years, as unemployment held at 7.7 percent.
• A Bloomberg survey of 50 economists released on Oct. 11 showed they now expect the economy to grow 1.4 percent this year, more than twice the government's own estimate of 0.6 percent last spring. Growth in 2014 is now expected to reach 2.2 percent.
• British factories reported strengthening domestic and export demand in the third quarter, according to an Oct. 8 report.
Maybe, after all, it's possible to slash public spending without slowing the economy to a crawl.
Or maybe not. On closer inspection, Britain's performance doesn't look so great. In a report last month, economists at the Bank of England said the country's recovery had been "weak compared with both previous recoveries and current recoveries in other countries." Notably, they found that growth in Britain had badly lagged the U.S., where enactment of a $787 billion budget stimulus package in 2009 sent budget deficits soaring.
In a separate analysis for the London-based Centre for Economic Policy Research, Alan Taylor of the University of California at Davis found that Britain's recovery would have been far more robust in the absence of government austerity measures.
With aggressive cuts in welfare programs and other spending, Britain has pared its budget deficit to 7.4 percent of GDP this year from 11 percent in 2010. Yet the U.S. deficit has fallen even further, from 9.8 percent in 2009 to 3.9 percent in the fiscal year ended Sept. 30.
Britain's Chancellor of the Exchequer George Osborne has rebuttals for these critiques. In a recent speech, he said Britain had been more exposed than the U.S. to "enormous tail risks," particularly the economic crisis in the neighboring euro zone. While Britain's growth lagged the U.S.'s, Osborne pointed out that its employment growth has been stronger.
And even if Britain's recovery got off to a slow start, there's no denying that it's picking up speed now. Why? Michael Saunders, an economist at Citi Research in London, says the recovery "is being led by the demand side." Key contributors to demand, he says in a recent report, are low interest rates, aided by government loans to spur homeownership; improved economic conditions in the euro zone, which have strengthened business confidence and lifted exports; and pent-up demand from consumers who had put off purchases of houses, cars, and other big-ticket items.
As for austerity? Despite the much-publicized budget cuts, Saunders says, "real government spending has actually been stronger than expected," creating a less-than-expected drag on the economy.
Before it's here, it's on the Bloomberg Terminal.
LEARN MORE