Body Parts for Sale by Desperate U.S. Workers
Hair, eggs, maybe even kidneys bring in badly needed cash
by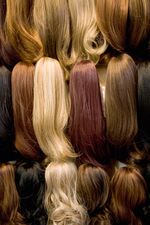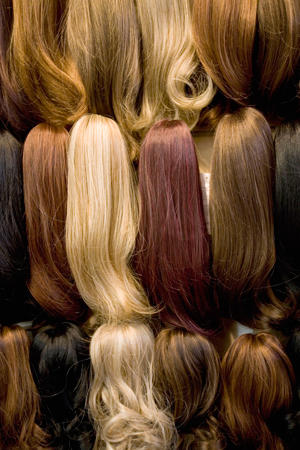 Out of work for more than two years and faced with eviction, April Hare needed cash. So she took a page out of a 19th century novel. "I was just trying to find ways to make money, and I remembered Jo from Little Women, and she sold her hair," the 35-year-old from Atlanta says, referring to the Louisa May Alcott novel. "I've always had lots of hair, but this is the first time I've actually had the idea to sell it, because I'm in a really tight jam right now."
The mother of two went to buyandsellhair.com and posted pictures of her 18-inch mane, asking for at least $1,000 and receiving responses within hours. Hare, who also considered selling her breast milk (on sites such as onlythebreast.com) joins other Americans exploring unconventional ways to make ends meet as the four-year-old expansion struggles to reinvigorate the labor market.
In all but two quarters since the beginning of 2011, "hair," "eggs," and "kidney" have been among the top four autofill results for the Google search query, "I want to sell my …," according to Nicholas Colas, chief market strategist at New York-based ConvergEx Group, which provides brokerage and trading-related services for institutional investors. The sale of kidneys is illegal in the U.S. "That people even explore it indicates that there are still a lot of people worried about their financial outlook," says Colas, who tracks off-the-grid economic indicators. "This is very much unlike every other recovery that we've had."
At Shady Grove Fertility Center, which has offices in Washington, D.C., Virginia, Maryland, and Pennsylvania, about 13,000 women are expected this year to be an egg donor. That's roughly a 13 percent increase from 2012, says Ali Williams, marketing assistant supervisor at the center. About 65 percent of women said there was at least some financial motivation in deciding to donate, according to a 2012 survey by the center, even though 73 percent said altruism was more important to them than making money. Egg donors are compensated at almost every step of the process, earning $7,000 by the time they finish their first donation cycle. Women receive $7,500 for a second donation and $8,000 for each additional cycle, up to a total of six, incurring no out-of-pocket costs along the way.

Kidneys are a different matter. "I don't think a lot of people sell their kidneys," Colas says. "I do think a lot of people in desperation do that [Internet] search to say, 'If worse comes to worst, what could I do?' " The sale of kidneys is limited to the black market, but the organ would fetch $15,200 if legal monetary incentives for donations were introduced, according to 2007 research by Gary Becker, a University of Chicago economics professor, and Julio Elias, then an economics professor at State University of New York at Buffalo. People most likely to accept payment for a kidney would "tend to be younger and be healthy, coming from modest means," Becker says.
The Internet is responsible for much of the increased interest in cashing in on body parts, Becker says. Online search engines and exchanges make communication between "buyers and sellers of things like organs or hair much easier."
Bridie MacDonald of Farmington Hills, Mich., lost her job in mortgage marketing on Sept. 27, a victim of the 1 percentage-point increase in interest rates since May, which has led to a slowdown in mortgage applications. The 25-year-old redhead posted an online ad on Oct. 1 looking to sell as much as 18 inches of hair for $1,500. She's received more than 100 responses.
"I've been growing my hair out for maybe a little over two years, and I just decided now was the time, since I lost my job," MacDonald says. "It doesn't cost anything to grow your hair out and sell it for money. It's basically profit with very little work. Anything you can do, I'm sure people are willing to do it."
Before it's here, it's on the Bloomberg Terminal.
LEARN MORE