A Guide to Health-Insurance Exchanges Untouched by Obamacare
By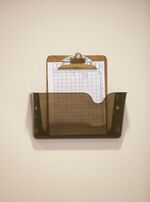 The new health-insurance exchanges created under the Affordable Care Act got off to a rough start this month, but the hubbub over glitches and snares obscured a development that might be a much bigger deal for most American workers and employers: Private-sector companies are setting up insurance exchanges, too, and they might change how you get health coverage. Here's what you need to know.
What are private health-insurance exchanges? These websites are run by insurers, brokers, or benefit consultants. Employers can use them to offer a menu of health plans to workers while controlling how much they pay toward premiums. Instead of paying for, say, 60 percent of workers' health premiums—a figure that goes up each year—companies can use private exchanges to contribute a fixed dollar sum.
Think of it as similar to the difference between an employer funding a pension plan vs. making a contribution to workers' 401(k) retirement accounts. Companies like the idea because it makes their health costs predictable. "Many employers have gotten to the point where [health-care spending] really has become a competitive disadvantage vs. companies overseas," says Josh Weisbrod, a partner in the health-care practice at consultant Bain & Co.
Who's using them? Only a handful of employers use private exchanges now, but that's expected to increase. As many as 80 million people may get insurance this way four years from now, according to Bain estimates. Some big retailers, such as Walgreen and Sears, have moved workers to private exchanges this year. Consultant Mercer has signed up Petco and pipeline company Kinder Morgan for exchanges it's running.
Are they related to the Obamacare exchanges? Not really. The Affordable Care Act doesn't do anything directly to spur private exchanges, and there was nothing to stop companies from setting these up years ago. The law did highlight the exchange model as a way to give people more options and, hopefully, control costs.
Hopefully? How will private exchanges control costs? For employers, it's pretty simple. They can budget the same amount for each employee's health benefits per year. If premiums go up, employees can pay the increase, or they can pick cheaper plans. As long as the company contributes enough to make a basic plan "affordable" to workers—meaning that it wouldn't cost an employee more than 9.5 percent of her income—the employer will avoid fines under the Affordable Care Act.
So it shifts costs onto workers? Yes. That's part of keeping overall costs down, too. Workers who bear the brunt of rising premiums are likely to choose cheaper health plans, so there's an added incentive for insurers to keep prices down.
Small employers who normally would have to choose only one health plan for the company can join exchanges with other employers to lower costs. "Buying as a larger buying unit conveys lower prices," says Kosali Simon, a health economist at Indiana University. "You can ask for better benefits, a larger selection of choices."
Are all employers in private exchanges doing this? No. In Mercer's exchanges, slightly fewer than half the employers have shifted paying a fixed amount, known as "defined contributions," says Eric Grossman, a senior partner. He says there's "a very high degree of interest" in the defined-contribution approach. But companies still use health benefits to compete for talent, and spending on premiums has tax benefits, so just joining a private exchange doesn't mean employers are going to cut their contributions to the bare minimum.
Critics contend that 401(k)s have been a disaster for retirement savings because people don't save enough and often invest poorly. Is the same thing about to happen to health insurance? Probably not. For one thing, health insurance is more immediate—you're buying a plan for next year, not saving for 20 years from now. Also, private exchanges will have a limited selection of medical plans that employees can more easily grasp. "Everyone in the 401(k) world would offer these menus of funds with 200 funds," Craig Hasday, chief operating officer of Frenkel & Co., which is operating an exchange in partnership with benefit software vendor Bswift. "Employees were paralyzed." Most private health exchanges will offer different tiers of coverage but keep employees' options in the single digits.
Before it's here, it's on the Bloomberg Terminal.
LEARN MORE