SoftBank Splurges on Supercell, Eyes Brightstar
by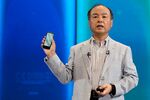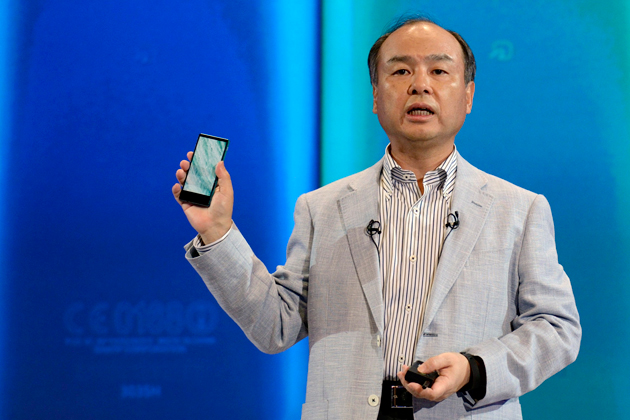 After inking a dozen deals in the past year, Masayoshi Son isn't finished. The president of SoftBank, Son is a serial acquirer, having made investments in more than 1,000 companies, including Zynga, BuzzFeed, and Alibaba over the course of his career. Still, it's safe to say that many Americans had never heard of him until last year, when SoftBank launched a friendly takeover bid for Sprint. After fending off a rival offer from Dish Network, Son concluded the $21.6 billion deal for the American telecom operator over the summer.
Now Son is once again opening the wallet of SoftBank, the Internet and telecom company he founded. Yesterday, SoftBank announced a $1.5 billion acquisition of Supercell, a game developer in Finland. Today, SoftBank notified the Tokyo Stock Exchange about talks with Brightstar Information Technology, a mobile-phone distributor based in Miami.
SoftBank is on a shopping spree in part because Japan is too small a stage for its billionaire founder. The world's third-largest economy has been stuck in the doldrums for years, and with an aging population, there haven't been many growth industries beyond products or services catering to seniors. But things are starting to change, with Prime Minister Shinzo Abe making the most aggressive moves yet to end the country's economic malaise.
As the Japanese economy shows signs of reviving, Son needs to focus more on his home market. SoftBank is the largest shareholder in Yahoo Japan, where he holds the post of chairman. Last week Yahoo Japan unveiled a bold plan to challenge e-commerce leader Rakuten by eliminating fees for vendors that sell goods on Yahoo Japan's online mall.
Son has other Japanese competition he needs to worry about, too, with a new threat from his biggest telecom rival, NTT DoCoMo. SoftBank is the No. 3 cellular operator in Japan, having purchased a laggard business from Vodafone in 2006. Son has made major inroads since then, in part by undercutting rivals. A big part of SoftBank's success came from its alliance with Apple, with Son positioning his company as the first Japanese carrier to offer the iPhone.
Last month, however, Apple reached an agreement with market leader NTT DoCoMo, allowing the carrier also to offer the iPhone. For now, SoftBank seems to be holding onto its edge, with 43 percent of iPhone 5S and 5C sales through Sept. 29. Meanwhile, DoCoMo lost more customers than ever in September, with more than 66,000 users abandoning the carrier.
Still, it's too early to declare victory. Competition from an iPhone-powered DoCoMo could hurt SoftBank, especially since the smaller carrier's network "still has an inferior reputation in Japan," according to Bloomberg Industries analyst Praveen Menon. "SoftBank has a good proportion of early adopters that may help it stay in the lead over the early launch cycle," he adds, "but the real battle will depend on how DoCoMo positions its less tech-savvy customer base in locations outside Tokyo."
In a report published Oct. 8, Citigroup analyst Hideki Takoh agreed that SoftBank has lost its first-move iPhone advantage over DoCoMo and KDDI, the other major operator. "While SoftBank was once the sole Japan distributor of the iPhone, all three major mobile carriers now offer it, making handset differentiation harder," he wrote. "We see the focus of competition moving to networks, where we feel SoftBank's bundled services are less appealing than those of arch-rival KDDI."
Investors believe in Son, who has said his goal is to surpass DoCoMo as Japan's top carrier. SoftBank's shares are up 136 percent so far this year, compared with 74 percent for KDDI and just 24 percent for DoCoMo. And even though SoftBank has fewer subscribers than its two rivals, the company has a market value of of ¥8.9 trillion, much higher than DoCoMo's ¥6.7 trillion and KDDI's ¥4.8 trillion.
Before it's here, it's on the Bloomberg Terminal.
LEARN MORE