Is Warren Buffett Approaching an All-Time Losing Streak?
by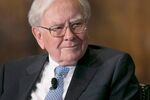 Warren Buffett is back in the news again this week. Bets he made five years ago on General Electric and Goldman Sachs are expiring. His company just made another billion-dollar purchase, this time buying a beverage dispensing business, and Buffett personally spoke out in defense of JPMorgan Chase Chief Executive Jamie Dimon's battle against regulators.
Today we focus on Buffett's main source of wealth, Berkshire Hathaway stock. In the month of October, through the close on Tuesday the 15th, the S&P 500 is up 0.98 percent, while Berkshire is trailing, up only 0.89 percent. If this holds up, and the S&P ends up beating Berkshire stock for the month, that would be the fifth consecutive monthly loss for Berkshire:

A fifth straight loss would be approaching rare territory for Berkshire stock. Since 1988, when Berkshire was listed on the NYSE, only once before has it lost to the S&P 500 in more than five consecutive months, from March to July 2011.

Some of the most extreme situations in global markets have resulted in long losing streaks for Buffett. The chart above features long dry spells centered around the 2000 tech bubble, the 2008 financial crisis, and the 2011 debt ceiling debate. The pattern of losing in extreme situations continues in 2013, when we face a government shutdown and the potential for another downgrade of U.S. debt.
Berkshire's frequency of losing streaks has increased in recent years, going from rare to regular. It took eight years before the first 4-month losing streak, and then only once after that every four years. Since 2005, however, long losing streaks have appeared every two to three years.
Despite his reputation for amazing long-term returns, Buffett on a monthly basis beats the S&P only 51 percent of the time—barely better than a coin flip.

That extra 1 percent is the difference allowing him to snowball extra returns over time. A monthly winning percentage of 51 percent translates into 55 percent quarterly and 67 percent yearly. In the long run, he usually does win out, but in short-term situations, you can see a lot of volatility, chance, and randomness.

Unless we are about to see an all-new, record-high losing streak, past performance would suggest that Berkshire stock is due for a comeback vs. the S&P.
Before it's here, it's on the Bloomberg Terminal.
LEARN MORE