Avoiding 'Another Nervous Breakdown' on Main Street as Default Prospect Looms
By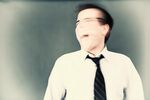 The partial shutdown of the federal government incited plenty of worrying about difficulties for small business owners seeking bank loans, getting paid by federal agencies, or selling to furloughed government workers. Two weeks later, certain fears have been realized. As lawmakers hammer out plans to fund the government, a survey of 624 female business owners shows that 56 percent expect a recession if Congress fails to raise the nation's debt ceiling before the U.S. Treasury runs out of cash.
"The magic words are, 'I'll believe it when I see it,'" says Yolanda Lewis about a Senate plan to fund the government through Jan. 15. Lewis's 20-employee San Jose company, Innovative Resources, provides janitorial services to the U.S. Department of Defense. She says she hasn't been paid since July, and e-mails and phone calls seeking payment have not been returned. One agency she says she has heard from: The U.S. Internal Revenue Service informed her that the company's tax payment is due.
The loss of government business has forced Lewis to lay off 20 percent of her staff, she says. In addition to the pain of parting with loyal workers, she says the layoffs will cause her unemployment insurance premiums to rise. "This is going to cost me forever," she says. "I wish I could write them a letter and say, 'it's not my fault, it's Congress.' That's not the way it works, unfortunately."
As for negotiations on a deal to reopen the government on a temporary basis, Lewis thinks a three-month reprieve would lead only to further stress down the line. "It would be like giving someone a heart attack and reviving them and then giving them a heart attack again," she says.
Mei Xu, who owns Chesapeake Bay Candle in Rockville, Md., says her company has mostly been insulated from the effects of the shutdown, so far. If the government were to reach the debt ceiling, the economic fallout would likely imperil holiday sales that she counts on for about 40 percent of annual revenue. That, in turn, could mean fewer shifts for 75 workers in the company's Baltimore-area factory.
Xu was among a group of small business owners who met President Obama at the end of last week,. She says she told the president that any deal that didn't open the government through the holiday shopping season would lead to "another nervous breakdown."
"If they do extend this until January, I hope that both sides come to the table and negotiate and have a solution well before that," she says. "That's the way we look at deadlines in business and that's how we should look at them in government."
Albert Macre, a certified public accountant in Steubenville, Ohio, says his small business clients have been mostly unaffected by the government shutdown. "The complaint I've heard the most is individuals who have been about to apply for their Social Security benefit," he says. Macre favors cutting government spending and fears any deal that simply "kicks the can down the road."
If Democrats and Republicans agree to reopen the government and push the debt ceiling into January, they should lock up negotiators, "like with a jury sequestration," Macre says. "Put them in a hotel somewhere, insulate them from polls and lobbyists, and keep them there until they get a deal done."