Run Your Business From Overseas (Instead of the Local 'Echo Chamber')
by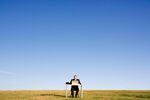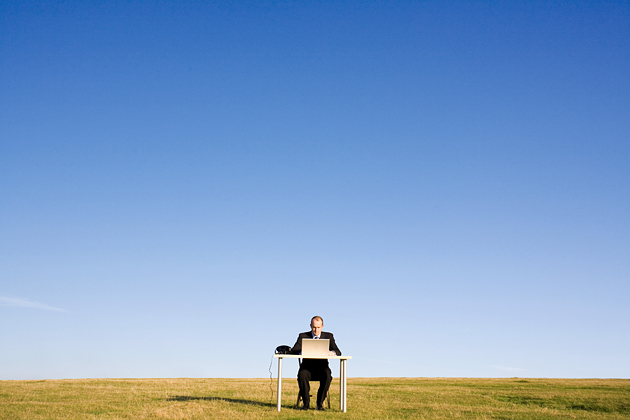 For the past three months, Paul McTaggart has run Dental Departures from Bangkok. In the 10 months before that, he operated the three-employee, $1 million business from various cities in Mexico. Dental Departures connects Americans, Canadians, and others who can't afford out-of-pocket dental costs locally with dentists in 27 countries where quality dentistry is cheaper.
McTaggart founded the company in 2010 while consulting on mobile payment technology for Microsoft's retail outlets. In October 2012, as Dental Departures gained traction, McTaggart, his wife, and their two young children rented out their home in Seattle, sold most of their possessions, and hit the road. "If my company is going to connect dental patients with dental clinics in other countries, I want to see them with my own eyes," he says. "There's no substitute for being on the ground."
It makes sense: Being familiar with what you're selling is crucial. High-speed Internet connections and free tools such as Dropbox, Google Hangouts, and Skype help make the case for relocating to where the action is, too. Sites such as Small Biz Abroad, Transitions Abroad, and Expat Women are worth perusing, as is the U.S. government's Export.gov, which offers detailed "Doing Business In" guides for more than 100 countries (note: because of the government shutdown, they're down).
Temporary moves are one way to get started. Jamie Wong and her eight employees worked from Paris for three weeks beginning in mid-September. Her San Francisco-based startup, Vayable, sells travelers on personalized city and regional tours all over the world, led by locals. Another entrepreneur testing the telecommuting waters plans to run his Paris publishing business from an uninhabited Indonesian island via satellite phone and an Internet connection powered by solar panels for 40 days.
To make Vayable's move affordable, the company temporarily rented out space in its San Francisco office and negotiated a reduced rate for desks in a co-working center in Paris, Wong says. She and her employees stayed with Vayable guides or shared Airbnb accommodations.
They spent their days taking the tours offered on their website, meeting with local guides, and inviting Parisians to help them conduct usability testing on their software. Wong even met with a former competitor who talked to her candidly about why his startup had failed, an opportunity she says she never would have had "sitting in our office in a building in the echo chamber of Silicon Valley."
Running a company from another country "is crazy—both inspiring and terrifying at the same time," says Wong, who is already planning a similar experiment in New York later this year. "Instead of firing off 100 e-mails in a day, we're having 10 coffees. I was afraid I would pull the plug after a couple of days, but the long-term benefits are already becoming apparent."
The challenges are also obvious immediately, McTaggart says, including language barriers and working across time zones and in countries where infrastructure is not reliable. "We have the luxury of everything being online in the U.S., but that's not so in other places," he says. "The Internet goes down often in Mexico. The fastest mobile data speed I have here in Thailand is 3G, and there are power outages on a regular basis."
Legal systems and varying tax laws are also a challenge. "Trying to do business globally is very complex," McTaggart says. "We have to find a good tax accountant, bookkeeper, and lawyer in each one of these countries, where contracts are in a foreign language and can't be read accurately using Google Translate."
Jonathan Medows, a New York City CPA, specializes in working with small business owners and the self-employed. Many of his clients are American ex-patriates working overseas. He tells them to be cognizant not only of the tax laws in the countries where they're living, but also of their tax obligations back in the States.
The worldwide income of U.S. citizens and resident aliens is subject to federal income tax, no matter where they live, something many people don't realize when they first move to another country. And state taxes may apply as well, Medows says. "Americans working overseas should contact the IRS and the tax authorities in their state to make sure they're aware of the reporting requirements."
Despite the complexities, companies doing business in another country can gain a lot by having at least an office—if not a headquarters—there. "My experience [working for] Microsoft and Expedia was that we'd shoot people into a position in Tokyo or China for the short term," McTaggart says. "The reality is that a guy or gal from the U.S. would flounder there with the cultural and technology differences."
"I'm humbled every day when a local tells me I'm an idiot because I don't know how to do business in their country," he says. "But the difference is that I can learn from those mistakes, and they'll help me set up a barrier against my competition."
Before it's here, it's on the Bloomberg Terminal.
LEARN MORE