Fortune Teller Convicted of Fraud. Couldn't She See It Coming?
Paul M. Barrett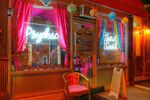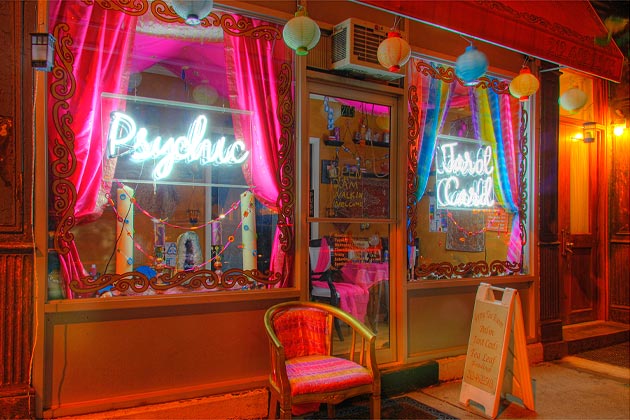 There are at least two ways to view the Oct. 11 criminal conviction of Sylvia Mitchell, a high-end psychic who until recently practiced her craft at an establishment called Zena Clairvoyant in New York's tony Greenwich Village neighborhood.
As a parable of entrepreneurship, the prosecution poses deep questions about the perils of offering advice for money. What if your clients come to see your insights as hooey and your fees as exorbitant? Can they run to the cops? In Mitchell's case, yes, with dire consequences for her.
On another level, the courtroom drama illustrates the desperation of the human condition. You cannot make up some of the stuff that passes for routine fare in the court system.
Mitchell, a 39-year-old mother of two teenagers who lives in Connecticut, looks for all the world like a management consultant. She wears conservative dark business attire and wears fashionable shoes. She catered to a professional clientele: marketers, MBAs, and so forth. According to the New York Times, Mitchell's go-to prescription for her lovelorn and otherwise emotionally lost customers was that they should separate themselves from "negative energy" and past-life entanglements by giving her huge wads of cash:
"One witness, Debra Saalfield, who runs a marketing business and is a competitive ballroom dancer, said she had turned to Ms. Mitchell after a bad breakup and a job loss in 2008. Ms. Mitchell convinced her that her problems stemmed from her past life as an Egyptian princess and that she was too attached to money. She convinced Ms. Saalfield to give her $27,000 for safekeeping as an exercise in letting go of money. Ms. Saalfield soon became suspicious, demanded her cash back and called the police.
That Mitchell's methods did not work should not translate into a criminal indictment, her defense lawyer argued in his summation. On the one hand, who's to say whether her clients' troubles would have grown even worse had they not surrendered their attachment to money? On the other hand, Saalfield and another self-described victim admitted on the stand under cross-examination that they were skeptical of Mitchell's techniques but paid her anywhere, suggesting that all involved were consenting adults. It's not as if Mitchell held them up at gun point.
The jury didn't buy it. After deliberating for parts of two days, jurors convicted Mitchell on 10 counts of grand larceny and one of a scheme to defraud. She faces up to 15 years in prison when she's sentenced later this month. With her intuition about the psyche and the future, Mitchell may have the best sense about how this will all turn out for her—and for her vindicated/humiliated former customers.
Before it's here, it's on the Bloomberg Terminal.
LEARN MORE