Too Much Happiness: Alice Munro Cashes In
by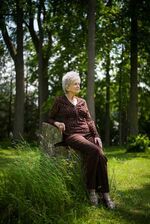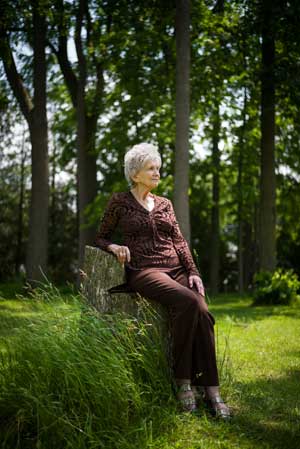 The Nobel Prize in literature is already paying off for Canadian short-story master Alice Munro. The top 14 slots of Amazon.com's Movers & Shakers list now belong to the 82-year-old writer, only a day after she was tapped by the Nobel committee.
Sales of Too Much Happiness, first published in 2009, are up almost 100-fold, according to the Amazon list, which tracks the titles making the biggest jumps in sales in the past 24 hours. Munro's most recent book, Dear Life, posted a 25-fold sales gain and is now No. 8 on the list of Amazon bestsellers, 11 slots ahead of Sheryl Sandberg's Lean In and two spots behind Malcolm Gladwell's David and Goliath.
On Amazon's list of most popular authors, Munro has shot to No. 2, just behind Rick Riordan, who pens young-adult novels such as The Lightning Thief.
Munro is a careful wordsmith and a subtle cartographer of small-town lives. She doesn't dabble in the wizardry and kinky sex that have fueled publishing returns in recent years. From that perspective, the win is a major coup for Bertelsmann SE, whose Knopf Doubleday unit has published Munro in the U.S. for years. Not surprisingly, Knopf said it is cranking up the presses for all of Munro's 15 titles. It may not get any new material, however; Munro has said in a number of recent interviews that she is retired from writing.
Before it's here, it's on the Bloomberg Terminal.
LEARN MORE