Tablets in Schools: What Could Go Wrong?
By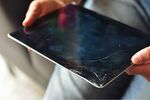 With the consumer market for mobile devices hurtling toward saturation, tech companies are falling back on the old adage: Get 'em while they're young. And if you're looking for young people, there's no better place to find them than in schools.
Amazon said on Thursday that it had acquired TenMarks, a company that makes math apps that comply with standards for the Common Core curriculum, which has been adopted by a majority of U.S. states. TenMarks says its products are already in use at tens of thousands of schools. The deal allows Amazon to load up its Kindles with exclusive content. This will bolster its pitch as it elbows for space in the crowd of tech companies trying to get in on the educational-technology buying binge.
According to Interactive Data Corp., the U.S. educational market for PCs and tablets is worth about $5 billion, with tablet sales to educational institutions doubling from 2011 to 2012. Taxpayer money is being set aside to fund many more purchases. As they shop around, school districts are going to approach this a lot like consumers: They're going to buy the devices that have the best apps.
They'll have choices. Apple, which is also focused on selling to schools, said it sold 1.1 million iPads last quarter as part of its education initiative, making up 7.5 percent of overall sales for the period. Amplify, the educational arm of News Corp., has started selling Android tablets loaded with its own educational content to school districts. The companies are landing lucrative deals by selling schools on the ability to tailor lessons to individual students, clever ways to update content automatically, and a general sheen of modernity. It seems inevitable that learning is going to look at lot different in the near future.
Still, it's already clear that this march towards a brave new world of education is going to be about as orderly as a fire drill for first graders. This school year is only weeks old, and the nation's schoolchildren are already showing us what can go wrong.
The tablets could break. Kids are generally going to be hard on computers. If you're in search of a worse-case scenario, take Amplify's situation in Guilford County, N.C., an early customer of the company's tablets. Last week the school district said it was going to stop using the devices because of safety concerns. Ten percent of the tablets already have broken screens. In addition, one had actually melted after overheating because of a problem with the charger. On the other hand, the school district said it had no complaints about the educational value of the content on the devices.
The students could outsmart you. Apple's deal with Los Angeles, the second-largest school district in the country, was a sign of what tech companies have to gain by doing business with schools. The city agreed to buy iPads for all its 660,000 students, paying a a premium because Apple was going to load them up with special educational content. Schools would also be able to load new apps onto the devices in bulk as well as block certain content.
That was the plan, at least. When the pilot program started at several dozen schools this year, students quickly found a way around the protections. They were soon using the devices to stream music and visit websites that were presumably less educational than the ones school officials had in mind, according to reports in the Los Angeles Times. The district demanded that the students return the tablets so it could regroup. Not all of them have done so.
The costs could outweigh the benefits. Poor hardware and clever high schoolers aside, the underlying question is whether technology companies can prove that tablets in schools justify the costs. These things aren't necessarily cheap. Amplify charges $299 per device, plus a two-year subscription at $99 annually; Guilford County reportedly funded its program with $16.4 million in federal Race to the Top grant money. Los Angeles, meanwhile, would have to fork over $447 million of taxpayer money to purchase 660,000 tablets at $678 apiece.
What's more, consumer technology is also renowned for its ability to become completely obsolete in a matter of months. Schools could find themselves in need of new fleets of devices sooner than they expect.
It's early days, which means there is still sparse evidence that the use of tablets somehow helps kids learn better. There are skeptics. For every argument about individualized learning, there's the counter that screen time is hardly what children are lacking nowadays. And the revelation that a much-ballyhooed tech product doesn't live up to its claims as an educational tool wouldn't be unprecedented. But the task of sorting through these issues falls to school districts, teachers, and parents. Tech companies are going to be happy to sell them the devices either way.
Before it's here, it's on the Bloomberg Terminal.
LEARN MORE