China's Jack Welch Rethinks Management Strategies
Christina Larson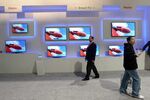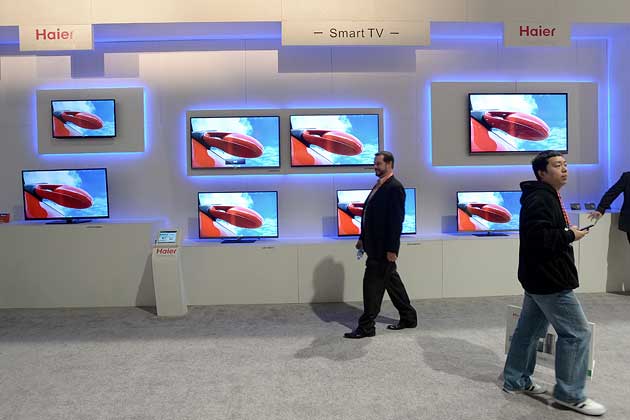 Sometimes innovation pops up in unexpected places. If you're hunting for cutting-edge ideas, the last place you might think to look would be a 30-year-old Chinese company making refrigerators and washing machines. It isn't Haier's product innovations that arguably deserve international attention, but rather its management innovation, a case author Bill Fischer makes in his recent book, Reinventing Giants: How Chinese Global Competitor Haier Has Changed the Way Big Companies Transform. Fischer is a professor of innovation management at IMD in Lausanne, Switzerland, and former executive president and dean of the China Europe International Business School in Shanghai.
Today, Haier is the world's leading brand of home appliances, with annual revenue exceeding $27 billion. Back in 1984 it was the money-losing Qingdao Refrigerator Factory, and local authorities appointed Zhang Ruimin to oversee its turnaround. Haier's legendary CEO, now 64, famously told line workers to smash 76 defective refrigerators with sledgehammers, emphasizing that shoddy quality was no longer acceptable. He created modern assembly lines and streamlined Haier's mass production. But no competitive advantage lasts forever, and as the expectations of China's consumers have radically evolved throughout the 1980s, '90s, and 2000s, Haier has had to periodically reinvent its business model to retain its market position.
Fischer, who spoke to journalists in Beijing on Friday, says he was at first reluctant to take on a consulting gig for a large Chinese company making home appliances. From a distance, he says, it hardly seemed a likely place for an internal entrepreneurial culture to thrive. But Zhang, whose combination of a hard-driving vision and willingness to embrace ideas bubbling up from below has repeatedly been lauded in Harvard Business Review, Fortune, Asia Weekly, Financial Times, and CCTV, clearly defied the stereotype of the totalitarian Chinese boss.
The ongoing experiment at Haier that's creating buzz among management consultants is a decentralized structure dubbed a "platform company" model. Never mind the jargon—the concept is simple. Instead of following a top-down organizational flowchart, the company—which has 80,000 employees—is subdivided into self-organizing internal units. Each unit has the power to vote out ineffective leaders. New projects are staffed via an internal talent pool, wherein employees are evaluated based on their interests, credentials, and past achievements.
"Everything is up for bids and competitive," Fischer says. Employees are propelled from assignment to assignment based on their aptitudes and willingness to take on new responsibilities. He cites the example of a successful internal bid to launch a three-door refrigerator model; the winning bid was submitted by a 36-year-old who "never would have had the chance to lead in a normal Chinese company because he wasn't senior enough." Moreover, compensation is based upon competence, not seniority—as is the norm in China and elsewhere. "Now they're trying to build an internal social media platform to determine who's available for new projects and how well they've performed in the past," says Fischer.
Haier's other big management innovation is to view its customers as assets in product development, not simply as revenue stream. Thus, Haier employees who interface directly with customers have an elevated role in decision-making because they are seen as channeling valuable business intelligence. This turns upside-down the usual help-desk model, in which staffers answering the phones are usually the lowest on the totem pole, relegated to repeating prewritten talking points.
"We now take periodic product revolutions for granted, but not management revolutions," says Fischer. "Most of us are still following the management principles of people long dead. Zhang is willing to experiment." And it's an ongoing experiment. As Zhang himself wrote in Harvard Business Review: "People respect the leadership of an organization for different reasons in different periods."