Steve Blank's Next Target for Lean LaunchPad: Scientists
Francesca Di Meglio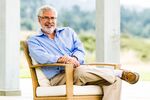 Steve Blank is the guy who told business schools to do away with business plans and start teaching aspiring entrepreneurs by having them try their hand at launching a startup and conducting research with potential customers. Stanford, UC-Berkeley's Haas School of Business, and Columbia Business School have brought his hands-on approach into their classrooms.
In May 2013, Harvard Business Review put his teaching method, known as the Lean LaunchPad, on its cover. And other professors are applying these techniques with their students. Nowadays, Blank teaches about 300 educators a year on how to integrate Lean LaunchPad into their curriculums. It's being taught in engineering and business schools, and even to elementary and high school students at one school.
The latest group to show interest in Blank's approach to entrepreneurship is scientists. After teaching 300 teams at the National Science Foundation over the past two years, Blank kicked off a course for 120 doctors, clinicians, scientists, and researchers at University of California San Francisco (UCSF) on Oct. 1.
Recently, Blank spoke with Bloomberg Businessweek reporter Francesca Di Meglio. Here are edited excerpts of their conversation:
What is this business course for life science students like?
I recruited some of the best life science venture capitalists to offer lectures. We broke the students into four cohorts—therapeutics, diagnostics, devices, and digital health. Every week, teams must talk to 10 to 15 potential customers. For instance, those in the therapeutic cohort, which would be focused on new medications, might talk to those in research and development at the top drug companies or someone from the FDA.
How is your work with life sciences relevant to business students?
This teaching method is being applied to all different fields and even to existing companies. When I retired in 1999, there was no such title as VP of innovation. Now, most companies have a VP of innovation. Why? Because companies are scrambling to deal with disruption. China wasn't even on the map back then, either. As organizations are creating new products and divisions, they are thinking about how to apply Lean LaunchPad ideas. Some companies are even hosting their own incubators. Just ask David Butler at Coca-Cola. In fact, adoption of these methods will happen quicker in corporate America than at business schools.
What's next for the Lean LaunchPad and you?
The same tools and techniques work as well for small businesses as they do for startups and others. I'd like to get this curriculum, minus the fancy words we use in business school, adopted by the Small Business Administration.
We also need a new model for the structure of organizations. An informal group of us—me, Hank Chesbrough [at Haas], Rita McGrath [at Columbia], and Alexander Osterwalder [a Swiss entrepreneur]—have been talking about this, and we'd like to make a proposal of some sort. It would address, for example, the fact that many companies have that VP of innovation but then [the profit and loss division] says, "Great ideas; we 'em." Currently, there's no way to integrate and no incentive to look at the long term.
Join the discussion on the Bloomberg Businessweek Business School Forum, visit us on Facebook, and follow @BWbschools on Twitter.