Why Twitter Wants to Be Your TV Remote
By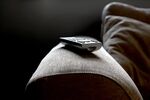 Twitter has been hard at work selling the idea that people's sarcastic remarks about the shows they're watching could be a boon to the networks airing those shows. To further hammer that home, the company just announced a deal with Comcast and NBCUniversal in which tweets will include a button that will let people switch the channel straight from their timelines.
Comcast apparently found it frustrating that people could troll through an endless progression of tweets about The Voice without actually be watching the show. "What's missing is how to seamlessly move from that conversation to consumption" said Sam Schwartz, the company's chief business development officer, in a blog post.
No longer. Now company can prompt viewers to log into a Comcast Xfinity account directly from Voice-related tweets. From there, they can change the channel on the television or record the show with a Comcast DVR. Viewers can also decide to start watching directly on the mobile device they're using to access Twitter. People who aren't Comcast subscribers will be redirected to the NBC website.
This is hardly a universal remote. It works only for Comcast customers, and then only for television shows chosen for integration. The feature will initially include shows Sunday Night Football and The Michael J. Fox Show, as well as The Voice. It will begin showing up in tweets in next month.
Comcast isn't paying Twitter for the rights to do this. But the cable company will likely be more interested in paying for promoted tweets once it can offer potential viewers a direct path from Twitter to a TV show.
Twitter already brags that tweets drive up television ratings. A Nielsen study in August showed that the volume of tweets leads to noticeably higher television ratings 29 percent of the time. Higher television ratings, sensibly enough, also lead to more activity on Twitter.
In the hard-fought competition with Facebook over becoming the social network preferred by people whiling away evenings on the couch, however, serving as a social remote control capability into the mix can't hurt.
Before it's here, it's on the Bloomberg Terminal.
LEARN MORE