Jets Linebacker Antwan Barnes Out for Season With Knee Injury
Eben Novy-Williams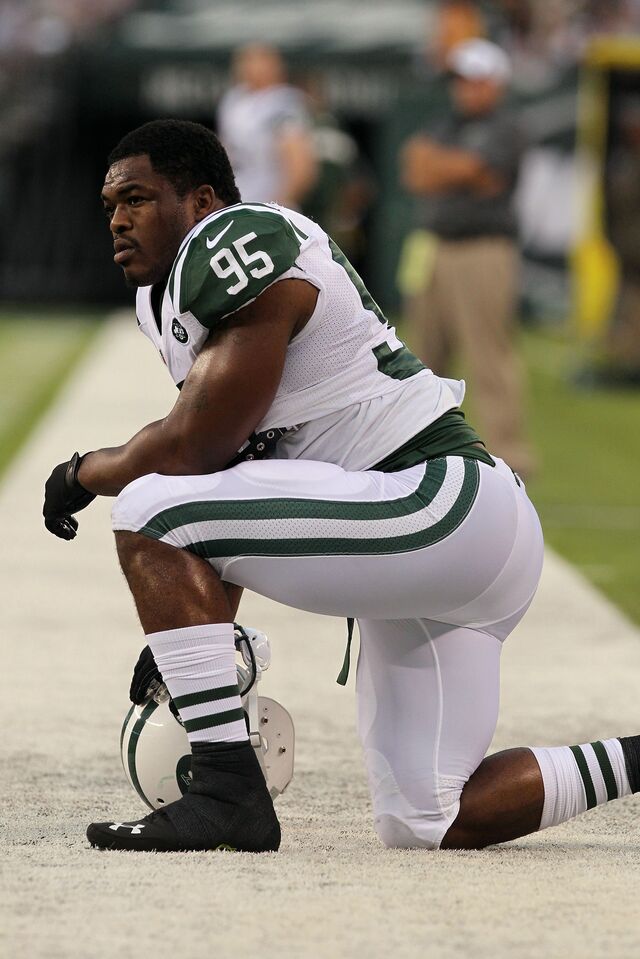 New York Jets linebacker Antwan Barnes will miss the rest of the season after injuring his knee in the team's 30-28 win over the Atlanta Falcons two days ago.
Barnes, who signed a free-agent contract with the National Football League team this offseason, was placed on injured reserve according to the team's Twitter account.
"Just want to take the time to thank everyone who is supporting me through this time," Barnes, 28, said today on his Twitter account.
Barnes is in his eighth NFL season after stints with the Baltimore Ravens, Philadelphia Eagles and San Diego Chargers. Used primarily as an outside linebacker, he has two sacks this year and three total tackles in five games with the Jets.
Linebacker Ricky Sapp will replace Barnes on the roster.
-- Editor: Jay Beberman
Before it's here, it's on the Bloomberg Terminal.
LEARN MORE