Luxottica, Rich on Ray-Bans, Sees Nothing to Fear in Warby Parker
by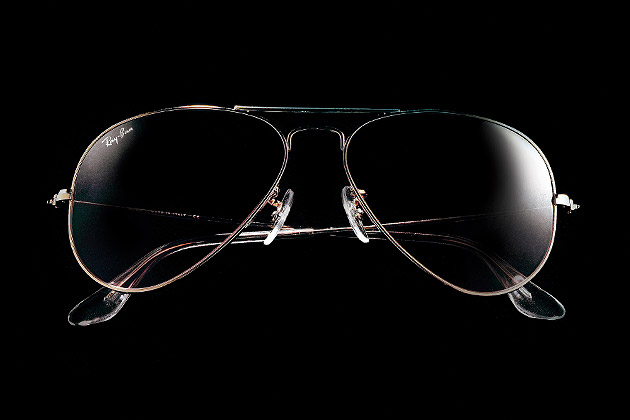 The Italian form of practiced nonchalance known as sprezzatura is hard to define, a know-it-when-you-see-it cool that might describe a natty dresser going sockless or a suave politician brushing off accusations of impropriety. Another perfect example: Andrea Guerra, chief executive officer of eyeglass giant Luxottica, fielding a question about Warby Parker, his fast-rising online competitor.
"It's not a model, it's a brand," he says over a cappuccino in Manhattan. "Very honestly, the more they do … the more our industry is in the center of the village and the happier we all are. Long life to people like Warby Parker." Guerra may be more concerned than he lets on about the low-cost rival, but he can afford to be a little nonchalant. The Luxottica empire comprises close to $10 billion in annual sales, 70,000 employees, and a portfolio of powerful brands that includes Ray Ban, Sunglass Hut, and Lenscrafters. Guerra's biggest concern, he said, is growing complacent.
Luxottica on Tuesday will lay out its strategy at an investors' summit in Cincinnati, and its executives probably won't mention a certain eyeglass-selling startup from New York's swanky SoHo neighborhood. The company instead will outline two immediate and ambitious goals: convincing Americans to buy a second, third, or fourth pair of glasses and getting customers in emerging markets such as Thailand and Chile to spring for sunglasses and prescription frames at a upper-middle-class price point.
Guerra believes the potential on both fronts is huge. "Ten years ago, people had a basic, functional relationship with their glasses," he explains. "Today, we have something that is much more important—much more valuable—and it's an emotional relationship. This new thing has allowed the industry to be completely different … and not mature at all, even though it's over 200 years old."
Take Ray-Ban, a brand Luxottica bought in 1999. Sales at Rayban.com are increasing by almost 40 percent a year, and the company is now making 1,200 solid-gold pairs that will sell for an opulent $3,800. Growth has been even faster for Persol, a mostly hand-made line that Luxottica bought in 1996; Persol, a much smaller business overall, regularly sells its glasses for nearly $400 a pair. Oakley, a brand Luxottica bought in 2006, "is flying," according to Guerra.
In the first half of this year, Luxottica sales increased by 7 percent, to $5.1 billion, and profit surged 16 percent, to $487 million. In addition to fashion, demand has been driven by technology. The share of sunglass models offered with prescription lenses has surged from about 15 percent to almost 90 percent in just a few years.
As for global growth, the company has just moved into the second phase of its emerging markets plan, which will focus on Thailand, Indonesia, Malaysia, Russia, and Chile. Guerra says these countries are relatively sheltered from e-commerce entrepreneurs because people still need eye exams, and prescriptions are growing more intricate. "This is an object without a size," he said. "You need to try them on."
The company is working on novel sales channels, too. Luxottica is experimenting with a number of e-commerce models, and Guerra said "virtual try-on" technology is improving by the day. Even the new Sunglass Hut in Times Square is dabbling in alternative sales with something called Eye Candy, a vending machine for glasses to serve tourists from all over the world.
Before it's here, it's on the Bloomberg Terminal.
LEARN MORE